Adele's 'Hello' has already stormed just about everything it can over the last few days, hitting No 1 and becoming the first single ever to be downloaded 1 million times in its first week of release.
So, how to improve on something so good?
Easy, get Sir David Attenborough to narrate an intro to the video in his unbeatable dulcet tones.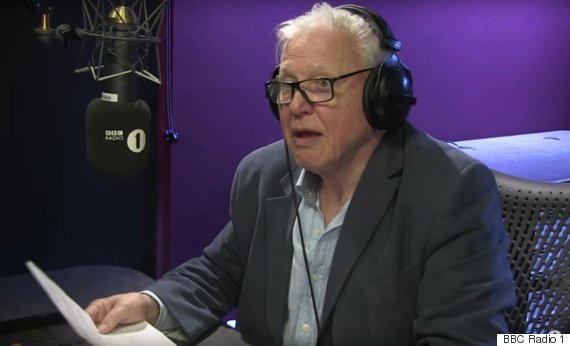 The one, the only, Sir David Atenborough
Thankfully Radio 1 DJ Greg James was on hand to do just that and the result can be glimpsed above in all of its glory.
The clip is inspired by Sir David's new BBC One wildlife series, 'The Hunt' which takes "an intimate and detailed look at the remarkable strategies employed by hunters to catch their prey and the hunted to escape".
The first episode aired on Sunday evening and garnered rave reviews for its spectacular and stunning photography.
LIKE US ON FACEBOOK | FOLLOW US ON TWITTER