We might know very little about the plotline of 'Star Wars: The Force Awakens', but one of the film's biggest mysteries may have just been let out of the bag via an unlikely source.
Duracell has just unveiled its Christmas TV ad, which features a well-timed 'Star Wars' tie-in ahead of the film's release next month.
'Battle For Christmas Morning' features a young boy rushing to find the batteries for his new lightsaber present, when he runs into C3PO and R2-D2 in his bedroom.
Story continues after the video...
"Sir, I must advise against this. The odds of survival are 608 to 1," C3PO says, before a battle with Stormtroopers breaks out in the corridor.
But eagle-eyed fans couldn't help but notice that C3PO is sporting a mysterious new red arm, which had been grey in the earlier trilogy.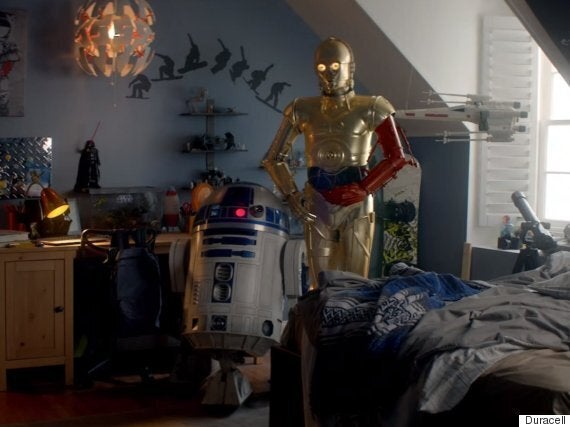 You should get that seen to: C3PO's mysterious new red arm
But what does it all mean?
Well, your guess is as good as ours, but it must be significant because the robot's arm isn't visible in any of the 'Force Awakens' trailers or the official poster.
Entertainment Weekly, who noticed the arm in two shots from behind-the-scenes footage shared at Comic-Con last summer, have speculated that it could be a marking of The First Order, which would make C3PO a baddie in the 'Force Awakens'.
'Star Wars: The Force Awakens' is released in UK cinemas on 17 December 2015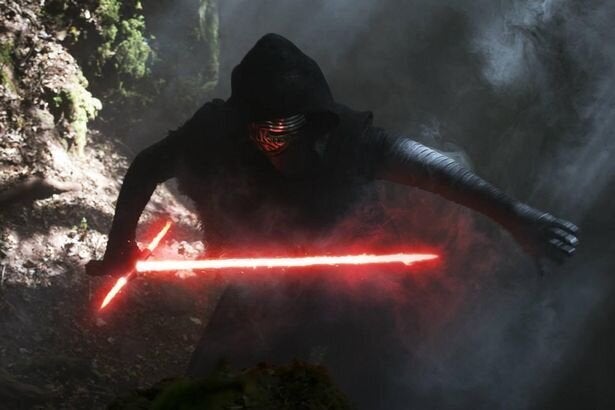 Star Wars The Force Awakens
Related