Striking pictures from the student demonstration which marched through central London on Wednesday show the moment a policeman was hit by a smoke grenade hurled by a protester.
Police arrested protesters after government buildings and police were targeted with smoke grenades, paint and eggs when the demo, organised by the National Campaign Against Fees and Cut (NCAFC) group turned nasty.
Thousands of young people wound their way through central London, campaigning against tuition fees and government cuts in what was intended to be a peaceful protest, but culminated in riot police being deployed.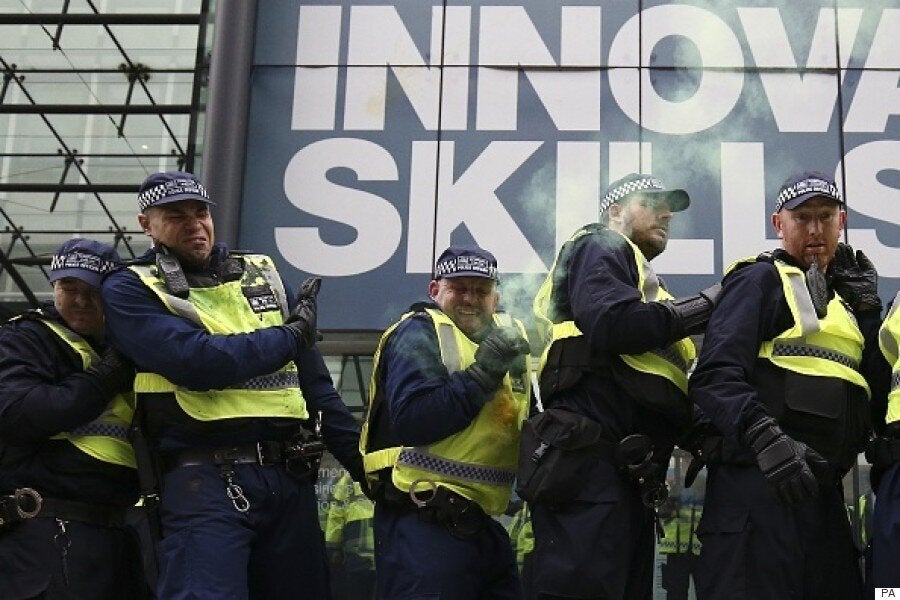 The officer grimaces as a protester hurls a smoke grenade at him
Many of the students are marching under a "No barriers / no borders" banner, calling for an end to deportations which they say are "an act of violence that cannot be justified".
"The government frequently deports people to situations which are life-threatening," the NCAFC's blog reads. "This government has deported students such as Yashika Bageerathi and Majid Ali, the latter of whom is now feared dead. We demand an immediate end to all deportations."
"Shortly after 15:10hrs today, 4 November, a small group of protestors threw paint outside the Home Office and another group attempted to push their way into the Department for Business Innovation and Skills (BIS) building but were prevented by police.
"During this spell, a small number of smoke bombs and eggs were thrown at police outside BIS. A cordon was put in place across Victoria Street at the junction with Dacre Street, SW1 to prevent disorder. There was no containment in place.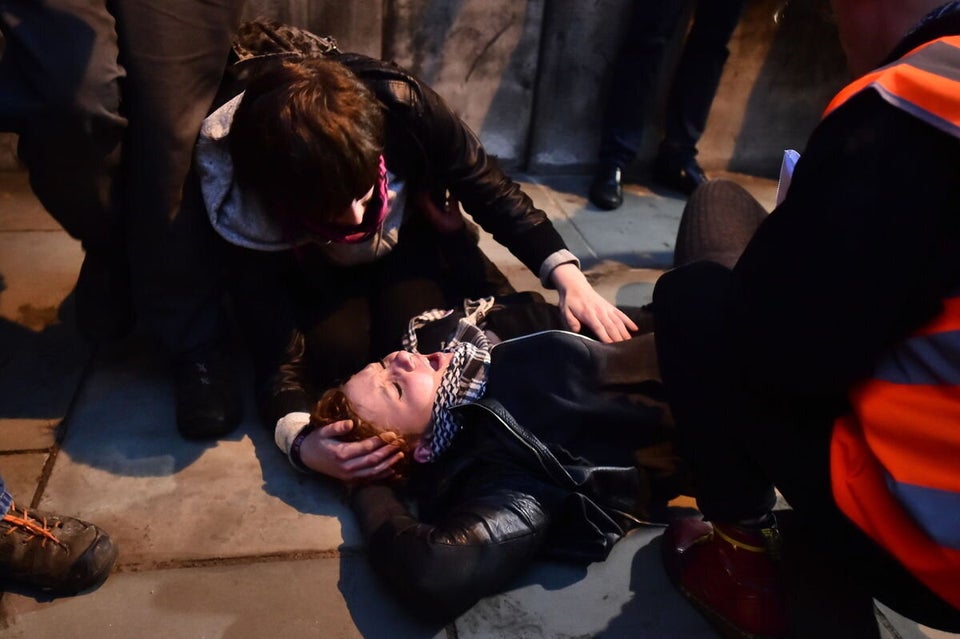 Students Demonstrate In Favour Of Free Education
Popular in the Community