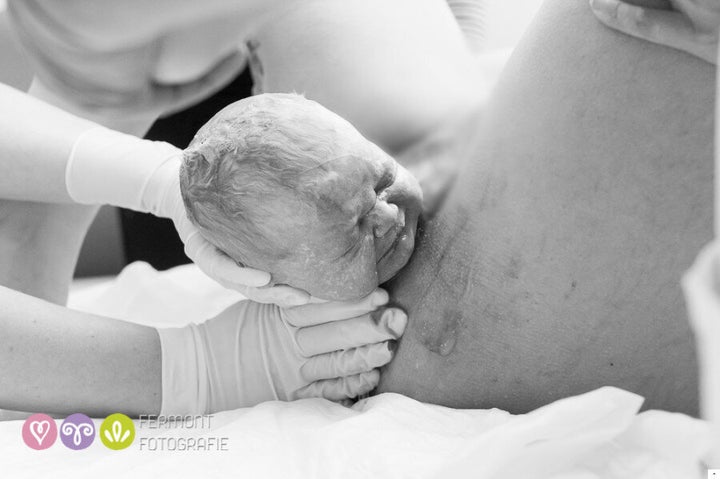 A birth photographer has created a fascinating photo series capturing the crowning of babies' heads during birth.
Marry Fermont, the photographer behind Fermont Fotografie, said after women have given birth it can almost feel unbelievable that the baby had fit inside their stomach.
"THAT fitted in your belly? And it came out through that small hole (or cut)? It's hard to believe, and that's what makes these photos so amazing," Fermont, from Holland, wrote on her blog.
"It is really special to be at such an intense, joyful moment," Fermont told HuffPost UK Parents.
"It's addictive. It gives you a rush that you can't describe. It's the best job in the world.
"If you are in labour, it's like things are happening and you are not there. It's so intense. To look back at all those moments is priceless."
Fermont said when taking these photos, the atmosphere in the room is full of love and strength.
"It's like you enter a small little world and nothing that happens around you matters," she added.
The photographer said because of the intimate nature of the photos, she's not always given permission to share them, however some mums have given the green light.
Take a look at the photos below showing babies who are in the midst of being born.