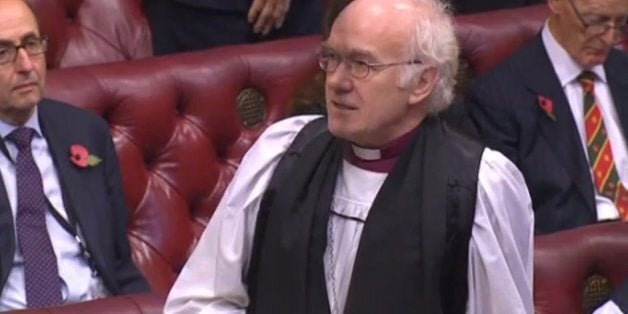 A Bishop has warned of the dangers of "ugly, squalid, dirty sex" as seen in pornography as another member of the House of Lords said "sex without love" should be penalised.
On Thursday the Lords held a debate on porn. The Bishop of Chester said porn "clearly harms" adults and children. "It encourages people to view other people simply as property, as objects to be used as discarded," he said.
Quoting early 20th Century author author D.H Lawrence, the Bishop said pornogrpahy was an attempt to "insult sex, to do dirt on it".
"No other civilization, not even the Roman has showed such a vast proportion of ignominy and degraded nudity and ugly squalid, dirty, sex," Lawrence had written.
Tory peer Lord Cormack also attacked pornography and said it would "pollute" the "minds of the young". He called for stricter regulation of the industry.
"Those who purvey sadistic images, sex without love, for commercial gain, caring not whom they damage in the process, should be regarded as pariahs," he told peers.
"We need to devise a proper structure and scheme to ensure that the penalties that those people face are enormous."
Lord Cormack said it should be a "very severe offence indeed" to "purvey pornography" and worried about young people "indulging in an inhabited way" in porn.
Conservative peer Lord Farmer was also worried about the "growing numbers of teenage girls suffering from the after-effects of frequent anal sex" in "leafy" Home Counties.
Pornography, he warned, "is shredding the social and relational fabric of our society".
But Labour peer Lord Giddens said it was entirely likely that porn was damaging to some people. However he said the evidence for this so far was "superficial" and "thin".
He told the Bishop "we just don't know" what the impact of it was and he should not jump to conclusions without evidence.