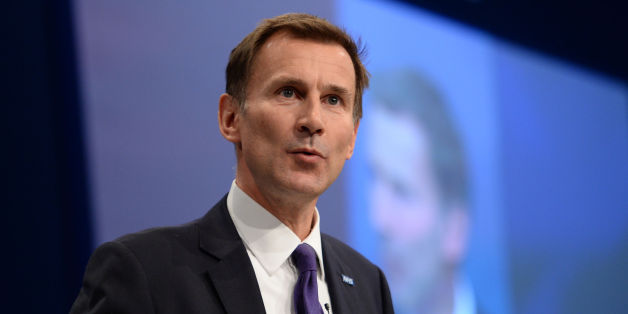 Stefan Rousseau/PA Wire
Jeremy Hunt has been accused by the Conservative chair of the Commons health committee of trying to falsely claim he is offering junior doctors an 11% pay rise.
The government and the British Medical Association (BMA) are engaged in a stand-off over changes to contracts which critics say is a pay cut.
In order to try and avoid a strike, the health secretary yesterday offered junior doctors what he said was an 11% pay rise. However Sarah Wollaston said today this was misdirection.
Just to be clear, I don't think junior doctors are being offered an 11% pay rise. Spin doesn't build trust https://t.co/QcXgaADki1

— Sarah Wollaston MP (@sarahwollaston) November 5, 2015
If the 'total pay envelope' is the same, you don't need to be a genius to see that there is not an 11% pay rise here; it's a redistribution

— Sarah Wollaston MP (@sarahwollaston) November 5, 2015
However Wollaston, a former GP, does not support industrial action. "A strike would be harmful for patients, damaging for doctors & damaging politically. No winners here just a bitter & avoidable mess," she added.
Yesterday Hunt told BBC Radio 4's Today programme he hoped the (BMA) would "honor and respect" the result of the general election that saw a Conservative majority.
Wollaston recently revealed her own daughter, a doctor, had decided to move abroad due to working conditions in the UK. Not just her, but her husband and eight of their closest friends - all gone. And they arrived in a hospital Australia where they've yet to meet a junior doctor trained in Australia within the casualty department," she said.