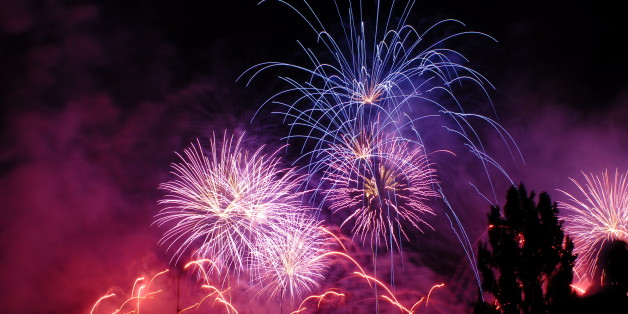 Maxime VIGE via Getty Images
Pop into your local branch of Morrisons and you can choose from a lovely little selection of fireworks to brighten up Bonfire Night.
But a tweet from the supermarket posted on Thursday morning has got us wondering if there's a secret password that gets you into a fairly terrifying back room.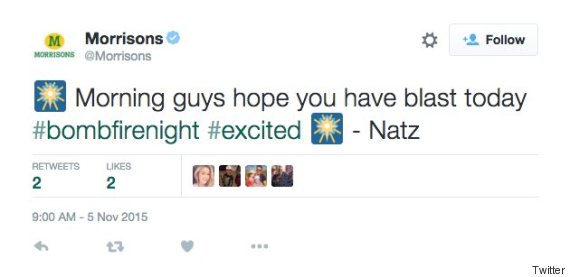 Having visions of the SWAT team storming Morrisons HQ searching for some poor social media exec! #bombfirenight https://t.co/oZNkBkUkHV

— The Psych Apocalypse (@PsychApocalypse) November 5, 2015
@Morrisons not the best hash tag to get wrong right now #bombfirenight

— Craig's Comments (@CraigAaron) November 5, 2015
@Morrisons inciting revolution, are we?

— Jo (@jo_bromilow) November 5, 2015
That's right, the bomb warehouse.
Now we're sure 'Natz' has just had a simple misunderstanding and isn't Guy Fawkes's go-to gal for supplies.
And to be fair, she's not the only one.
RIP Guy Forks

November 5, 2015
Remember remember the 5th of November! #bombfirenight 🔥💥

— Ali Chaplin (@achaplin7) November 5, 2015
Happy #bombfirenight

— ricki kenny-hyde (@RickiKenny) November 5, 2015
Contact me for #fireworks not long now only a few days #bombfirenight

— Nallet (@JNallet) November 3, 2015
Oh dear...
A Morrisons spokeswoman said the tweet had been sent in "human error".
'The last thing we want to do is offend anyone at all," she added.
READ MORE: