We've seen a lot of jetpack videos in our time, but none can really compare with this one. Why? Well for starters it's shot in ultra high-definition and secondly it features the world's largest passenger jet, the Airbus A380.
Flying just metres away from the tip of an aircraft that weighs nearly 500 tonnes takes an enormous amount of courage, especially when there's not one, but two of you.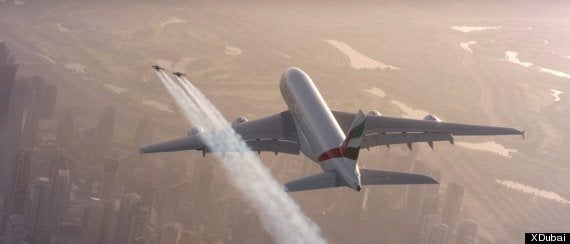 Jetman Dubai are no strangers to this feat of lunacy though, they've been performing incredible stunts around Dubai for a year now and their videos seem to just keep getting better.
Watch the video above and then feast your eyes on these: