As if we weren't excited enough for what's shaping up to be the cinema event of 2016, these new snaps from the set of 'Absolutely Fabulous' have got us even more in the mood for the forthcoming film, sweetie darling.
New pictures of Kate Moss, who'll be making a cameo appearance in the big screen adaptation of 'Ab Fab', show the model emerging from the river Thames sporting a glittering green evening dress.
Oh, and a fag hanging out of her mouth, naturally.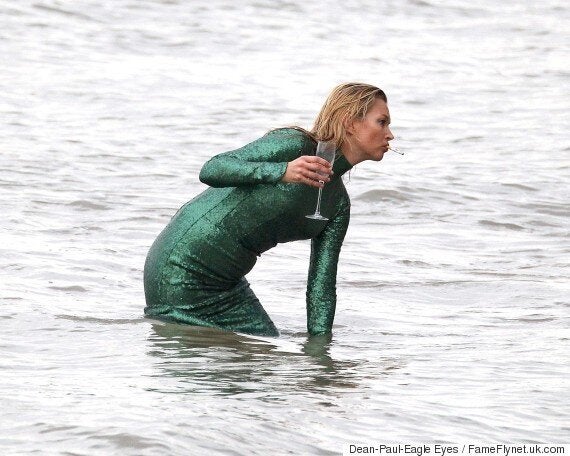 Kate Moss appears to be a little lost...
Waiting on the banks of the Thames, to help Kate dry off is fashion designer, Jean-Paul Gaultier (who else could it possibly be?). Either this is going to be one of the most outlandish 'Ab Fab' scenes ever… or things have gone very wrong behind the scenes.
We'll have to wait until next year to find out won't we?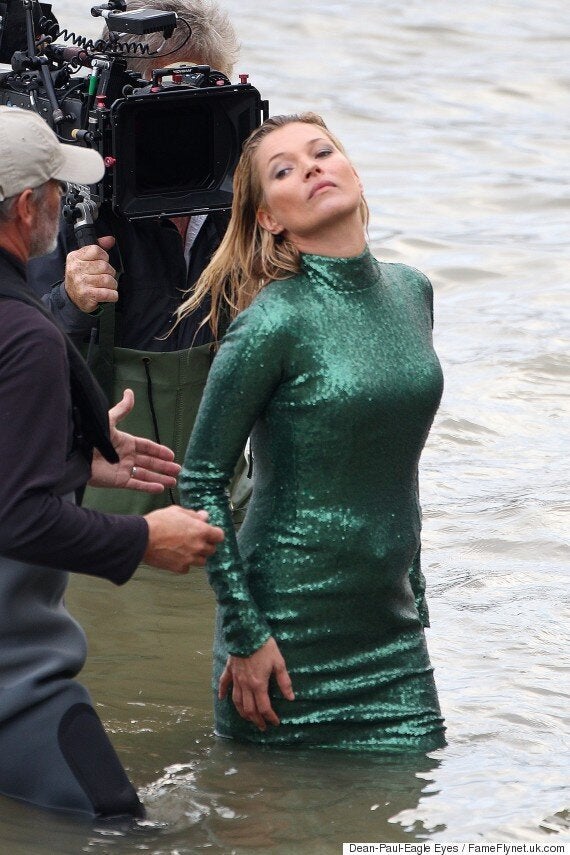 Jennifer Saunders and Joanna Lumley will be reprising their iconic roles as Eddie Monsoon and Patsy Stone in the upcoming project, alongside a host of other celebrity cameos.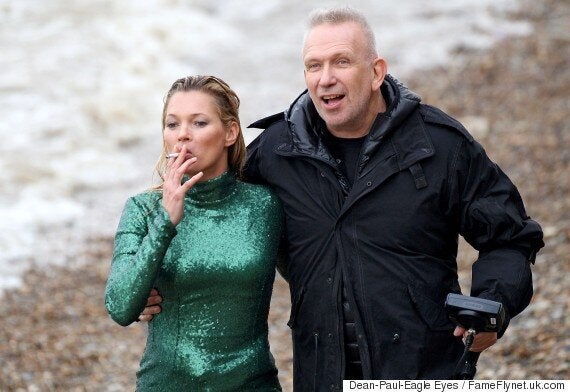 Nothing to see here, just Kate Moss and Jean-Paul Gaultier walking along the Thames, drenched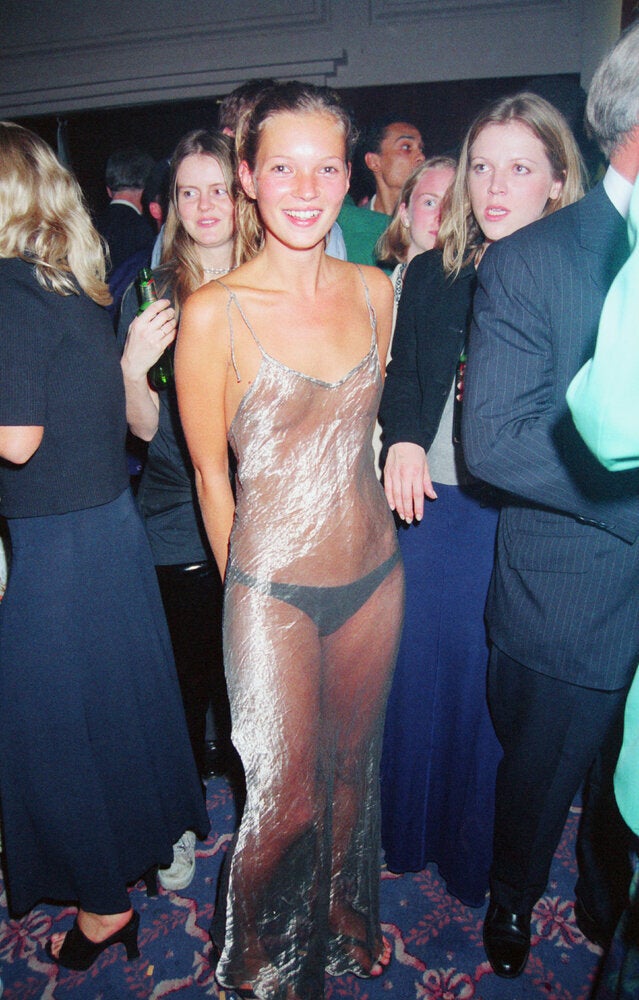 Iconic Kate Moss Photos