A dad has created the ultimate storage bed hideaway for his daughter using an impressive IKEA hack. And we totally want it.
Chris Heider bought seven SEKTION IKEA kitchen cabinets with Häggeby white doors and a TUTEMO open cabinet laid on its side for the creation, all it for under £330.
The result was a platform double bed with steps, tonnes of storage and a bedside table.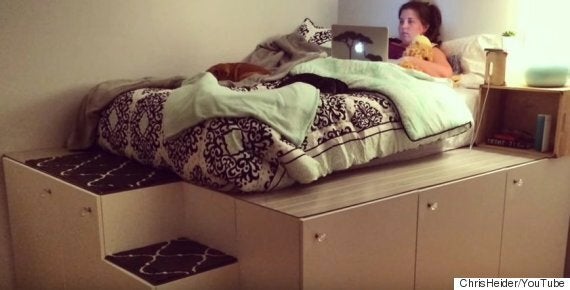 He filmed each stage he took to make the bed, explaining to the camera what he was doing for people to follow.
"The bed has been tested with three full-size adults and two dogs, so I'm not worried about weight capacity," he wrote. "The 'steps' are very strong and do not sag under any weight."
The response has been pretty overwhelming, with eight million views and nearly 2,000 comments asking questions on how they can install this in their home.
This is a close-up view of the storage and steps leading up to the bed.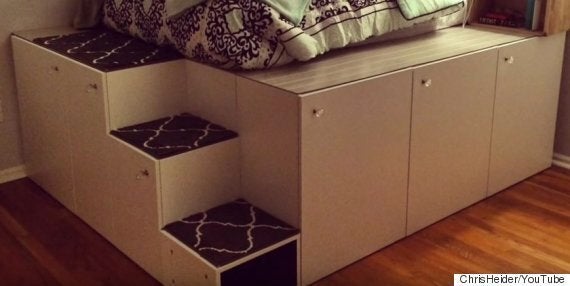 And here's the flat plan of how to do it.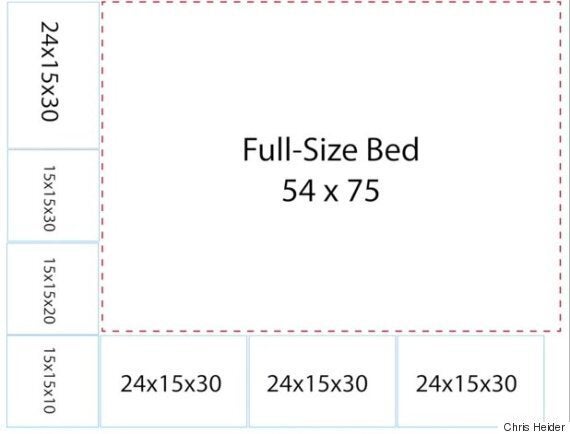 One warning from Heider: It's not a good idea to take on this project if you can't nail a bed frame to your walls, as nailing the frame provides the support to the structure.
While it's not going to be something you can get done in an afternoon, the perfect cosy bedroom space with a room to shove all the toys in definitely sounds like a winning combo.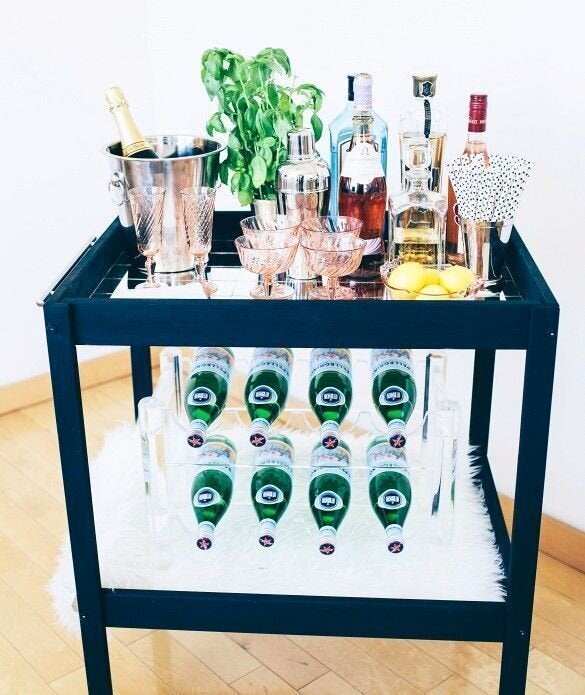 Clever Ikea Hacks For The Entertainer
Related