The wait for the John Lewis Christmas advert is finally over, with the retail giant delivering a tear-jerking and worthy reel for this year's festive offering.
Man On The Moon encourages shoppers to show love and support to the million older people who often go a lonely month without speaking to friends, neighbours or families in the UK over the holiday.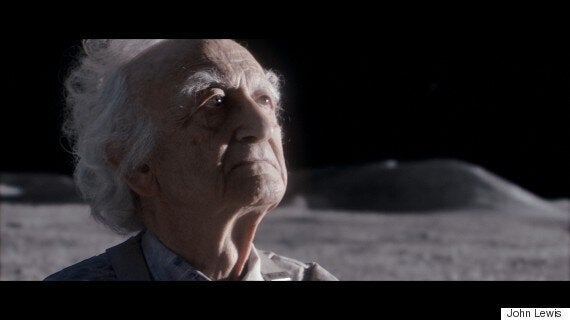 John Lewis has partnered with Age UK for it's Christmas advert this year
Filmed in partnership with Age UK, viewers are urged to: "Show someone they're loved this Christmas."
Esther Jackson, Marketing and Fundraising Director at Age UK said: "This is a really exciting collaboration and coming together like this is a brilliant opportunity to raise awareness of the issue of loneliness at Christmas time in a powerful, heart-warming way.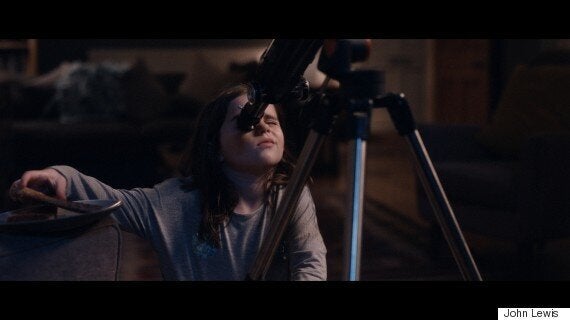 Lily goes to great lengths to connect with the Man on the Moon
"We hope it will really strike a chord with the nation - driving not only awareness, but donations and actions to help some of the million older people who go for a month without speaking to anyone."
Craig Inglis, Customer Director at John Lewis said: "Our Christmas advert is once again all about going the extra mile to give someone the perfect gift. This year though, the story is told in a uniquely creative and engaging way as we see Lily, our heroine, go to great lengths to connect with the Man on the Moon.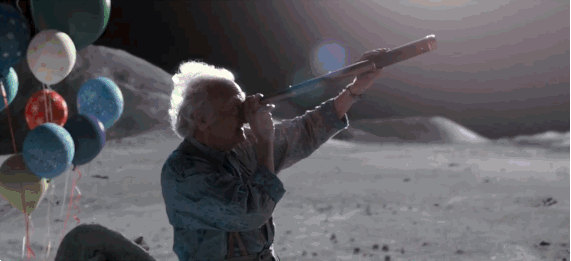 "We hope it inspires people to find really special gifts for their loved ones and through our partnership with Age UK, raises awareness of the issue of loneliness amongst older people and encourages others to support in any way they can."
Lily is played by a six-year-old named only as Orli and Man on the Moon is performed by 77-year-old French stage actor Jean. The ad was filmed mainly at the Warner Bros studios in Hertfordshire and the store is reportedly spending £6m on television slots.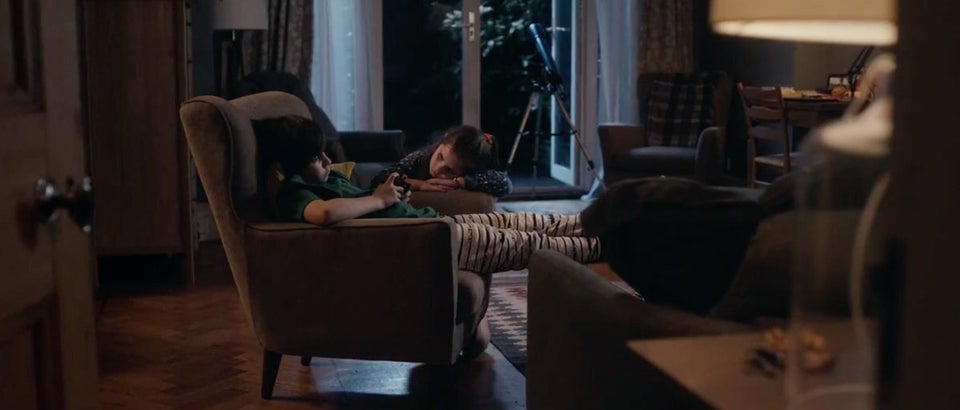 John Lewis Christmas Advertising Campaign Launches
The film went live at 8am on John Lewis's social media channels and will broadcast on Friday evening during the first advert break of Gogglebox on Channel 4.
The store plans to support Age UK throughout November and December in a number of ways, including a 'text to donate' widget and sales of selected Christmas merchandise.
Brandwatch monitored 27,000 mentions of the #ManOnTheMoon hashtag in the first hour and 50 minutes and have provided some intriguing figures on those who confessed to crying at the advert, as well as a gender split.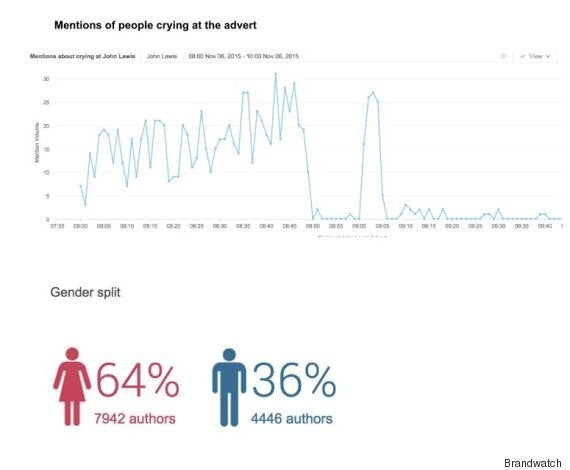 TheySay Ltd - a social media sentiment analysis tool from computer science experts at Oxford University - analysed 4,000+ mentions on Twitter in the first 45 minutes, with a graph revealing the majority of subjects expressed positive emotions about the ad.