The man, who shares the same name as the flagship store and owns the Twitter handle @johnlewis, has been deluged with Christmas-advert related tweets.
Around this time of the year, his feed involves constantly explaining that his is John Lewis the man, not John Lewis the shop. Despite this, he continues to be bombarded with messages praising his work and being told he has moved people to tears.
But John Lewis, the man, takes it all in his stride.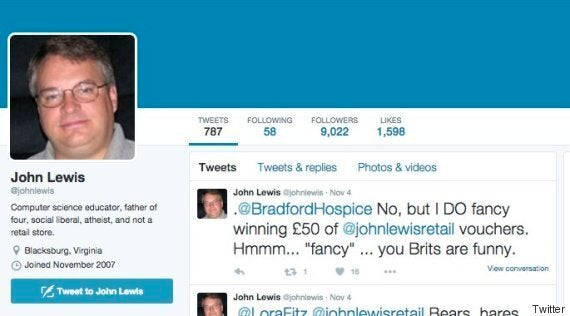 John Lewis the man, not the retail store
While his Twitter feed has become an endless stream of John Lewis (retail) fans and confused companies asking for discounts, John Lewis (the man) is playing along in good humour:
This year the advert being credited to Mr Lewis is named Man On The Moon encourages shoppers to show love and support to the million older people who often go a lonely month without speaking to friends, neighbours or families in the UK over the holiday.
Set to the Oasis track Half The World Away, sung by 19-year-old Norwegian vocalist Aurora, the £1m ad tells of a magical and unexpected connection between a little girl and an elderly man who lives on the moon.
Esther Jackson, Marketing and Fundraising Director at Age UK said: "This is a really exciting collaboration and coming together like this is a brilliant opportunity to raise awareness of the issue of loneliness at Christmas time in a powerful, heart-warming way.
"We hope it will really strike a chord with the nation - driving not only awareness, but donations and actions to help some of the million older people who go for a month without speaking to anyone."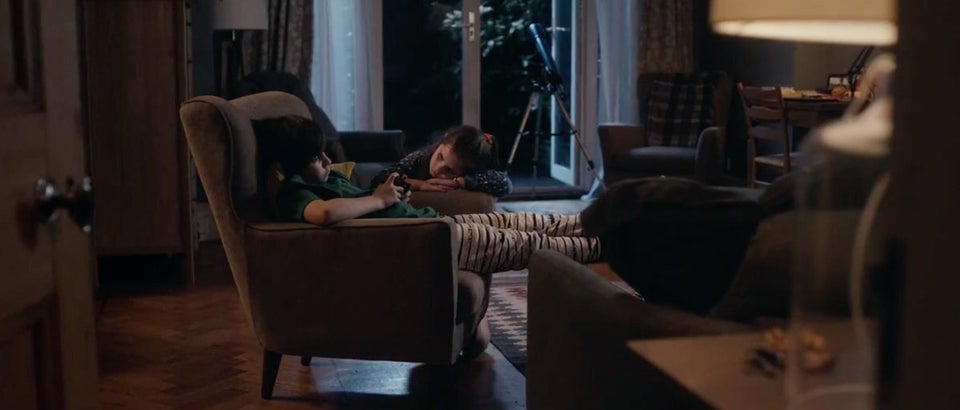 John Lewis Christmas Advertising Campaign Launches