A man with terminal cancer has been granted his wish to watch the new Star Wars film before its release date thanks to a seriously impressive social media campaign.
Daniel Fleetwood, who has a rare form of connective tissue cancer called spindle cell sarcoma, was given two months to live in July.
But the 32-year-old has said he's been "holding on" to see 'The Force Awakens'.
After Daniel's wife Ashley asked members of the public to tweet #ForceForDaniel to raise awareness for her husband's situation, the Star Wars fan was granted permission to watch the film on Thursday.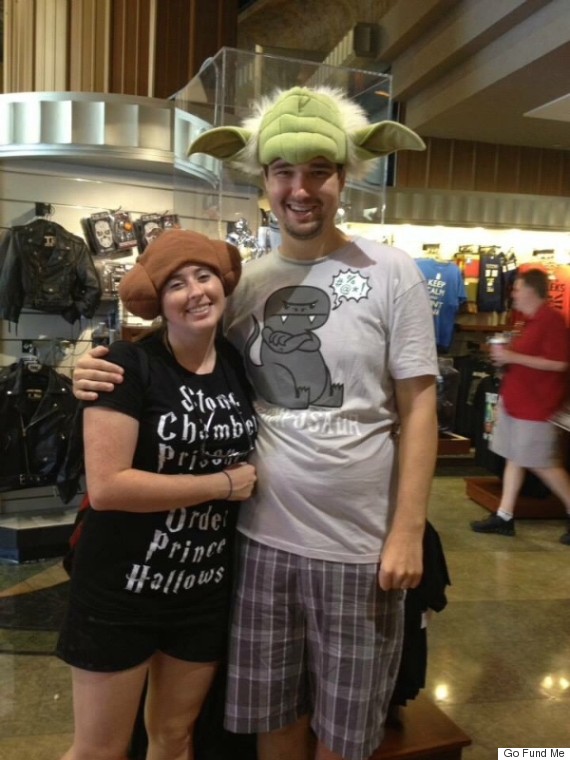 Writing on Facebook, Ashley said: "To all our wonderful supporters, friends, family and awesome strangers: Daniels final dream was just granted!
"Today the wonderful Disney, Bad Robot and Lucasfilm teams made his final dream come true, Daniel just finished watching an unfinished version of 'Star Wars: The Force Awakens!'
"We would like to thank the awesomely talented JJ Abrams for calling us yesterday to tell us Daniel was getting his wish granted! Lastly I want to thank ALL the amazing people who helped make this happen! May the force be with you all."
Daniel has loved Star Wars ever since he was a child, and made local headlines when he was 21 years old after he camped out for 'Revenge Of The Sith' tickets. He has also written fan fiction in the past.
The #ForceForDaniel campaign received support from Star Wars actors Mark Hamill (Luke Skywalker) and John Boyega, as well as Warwick Davis and Gwendoline Christie.
We're glad he got his wish granted. Well done, internet.
SEE ALSO:

Terminal Cancer Patient Says Goodbye To His Beloved Horse

Taylor Swift Made This 6-Year-Old With Cancer A Very Happy Girl