A video of a deaf woman's encounter with Starbucks' drive-through staff has gone viral for all the right reasons.
The encounter shows Rebecca King, who is deaf, driving up to a computer kiosk to place an order.
King sits there in silence while the barista asks her, through the automated computer, what she would like to eat or drink.
When she receives no reply, the Starbucks barista realises that something is wrong and switches a camera on so that she can see the customer.
She then quickly realises that King is deaf and starts a conversation in sign language - much to everyone's delight.
According to Action News Jax, the quick-thinking barista is Katie Wyble. She said she's had a "passion" for sign language since she was at pre-school.
Wyble said: "I think more people need to know about what we're doing because it moves customer service to a whole new level.
"I hope it helps make more people aware of what they can to do serve others in their communities."
The touching exchange has received nothing but praise from the internet and has been viewed more than 8 million times and shared 230,000 times.
Dani Kelly commented on the video, saying: "That's awesome."
While another added: "Really cool, they should do this at all Starbucks, at least the ones in towns where there are state deaf & blind schools."
King uploaded the video with the caption: "Starbucks! This is what I'm talking about! Share it away! We can change the world!"
Watch the full video below: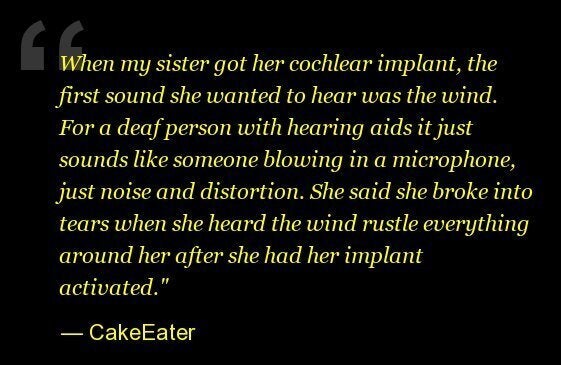 11 Sounds Deaf People Would Love To Hear