A student has come up with a pretty nifty idea of how to save pennies - and the environment - by taking his suitcase on his supermarket shop, instead of forking out 5p for plastic bags.
Sam Berner, a student at the University of East Anglia, first took a full-size suitcase to the shops as a joke, but soon realised it was actually quite a good idea.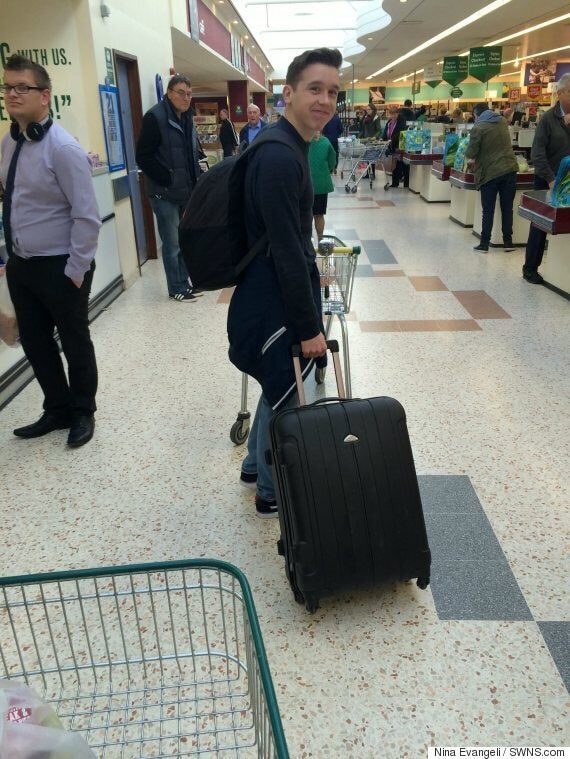 Berner now takes his suitcase on every weekly big shop
Berner even managed to get his girlfriend on board, who then wrote about her boyfriend's shopping escapades on student site The Tab.
"At first it was just a joke. I didn't think I'd really go through with it, but everyone was saying how good of an idea it was and sent me packing," the first year economics and accounting student said.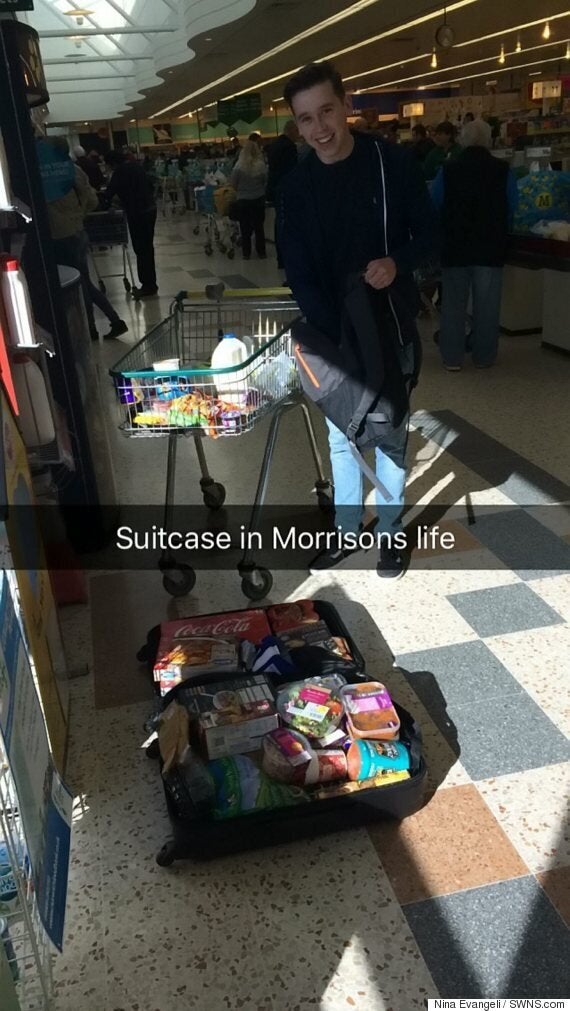 Sam Berner and Nina Evangeli on one of their shopping trips using a suitcase to defeat the 5p plastic bag charge
"I can fit about £80 worth of food in my suitcase but it depends if you go for the upmarket noodles or the Tesco Value cardboard.
"I think the staff think I've just got back from holiday, it's not until I get to the cash register and open an empty suitcase that I get shocked stares."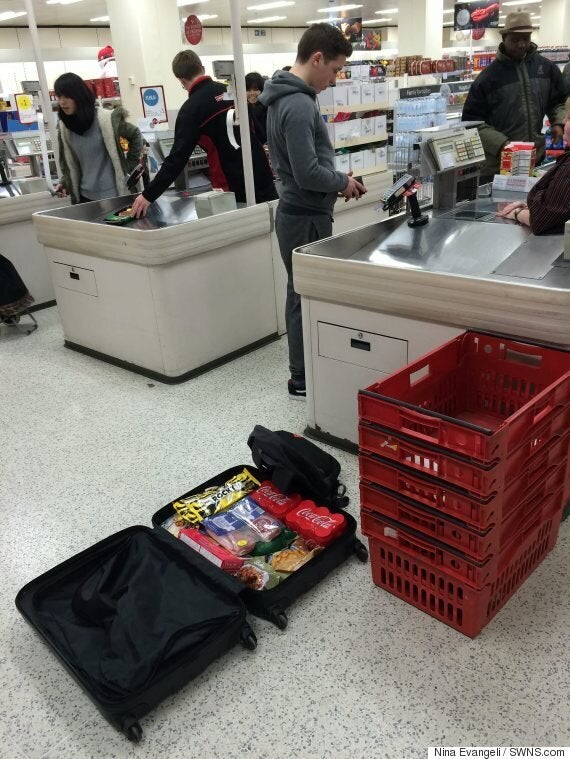 What started off as a joke actually turned out to be a pretty good idea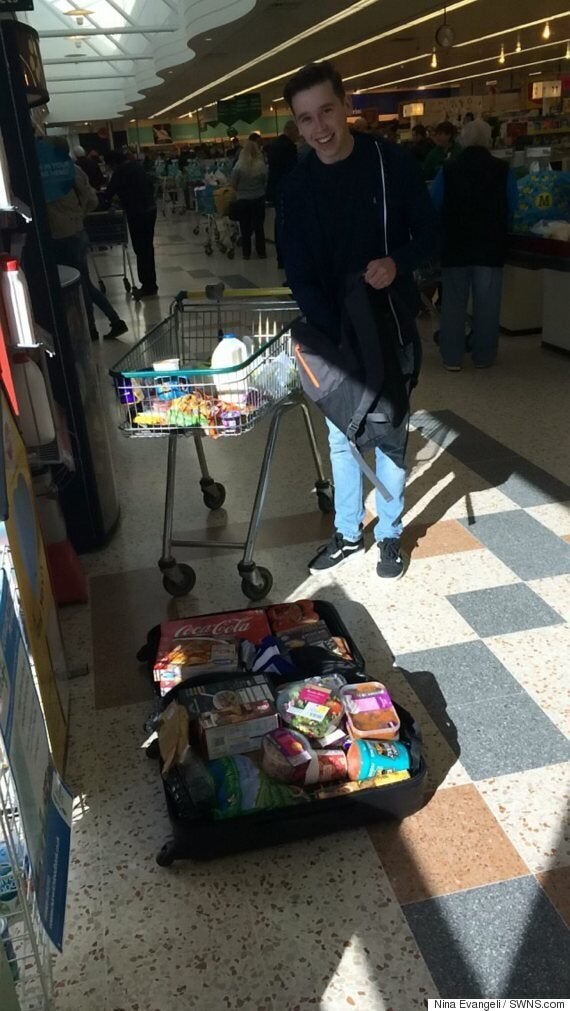 "I can fit about £30 worth of food in my suitcase"
We think we prefer the suitcase idea.