The five things you need to know on Friday November 6, 2015...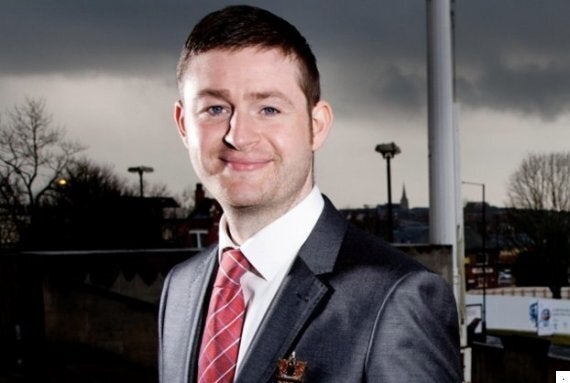 Jim McMahon won a comprehensive victory in the Labour selection for the Oldham West and Royton by-election late last night. The Oldham Council leader won 232 votes to the more left-wing Mohammed Azam's 141. But ex-MP Chris Williamson getting just 17 votes was the fact greeted most with glee by moderate Labour activists who claim that Jeremy Corbyn's long-time ally was being pushed hard by the Left. Momentum and Jon Lansman tried their best to help Williamson, some insiders claim, and the Oldham party were unmoved.
At just 35, McMahon is certainly a wunderkind of the party in local government. Although he will be cagey about labels put on him (no one wants to be called a 'Blairite' anymore), he's not a Corbynista when it comes to spending, defence or other issues (as this excellent Economist profile points out). But McMahon's strongest weapon is his genuine passion for his local area. And as I've said before, UKIP will find it hard to attack the patriotism of a bloke who has long backed local veterans and is next month picking up his OBE from Buckingham Palace. Still, we can expect Her Majesty's press corp to head up to the seat now (spoiler alert for sketchwriters: there's a train station called Oldham Mumps).
The Indy's Andy Grice is no longer pol ed (he's my ex-boss so I'm biased), but he's still getting good yarns. Today he reports that Corbyn could be hit by a wave of resignations by moderate frontbenchers in an attempt to destabilise his leadership and pave the way for a coup aimed at ousting him. "There will be an uprising in the PLP [Parliamentary Labour Party] at some point," one Labour MP told The Independent. "But we have to get our timing right. We may only have one shot." The danger of this tactic of course is that there are plenty of new intake Corbynistas willing to step into the shoes of any mass resigners.
BuzzFeed had a neat story yesterday that Corbyn had used a PMQ from a former BNP members, when he name checked Gulf war veteran Kieran Devlin on Wednesday. Labour claims his contact originated via the Veterans for Peace UK organisation and "Kieran has rejected his previous involvement with the British National Party". But it's still embarrassing: imagine the outcry in Labour if Cameron had quoted an ex-BNP guy.
Government sources are making plain their 'working assumption' that an ISIL terrorist put a bomb on top of baggage in the hold of the Russian plane that crashed last weekend. The Telegraph and Times splash on the new focus on the hold - which explains why planes coming back today will have their holds empty and it's hand luggage only.
Our intel comes from MI5's Joint Terrorism Analysis Centre (known as JTAC to all in the trade) which picked up 'chatter' from militants. Egypt and Russia are unhappy that we didn't share the intel but that's not really a surprise. More significant is that the US is now looking at similar claims and Obama told CBS last night that "we are taking that seriously".
Michael Fallon has seized on the revelations to ramp up calls for a Commons vote on extending UK military action to Syria. Some in Whitehall this morning suspect this is a double bluff after it seemed to be MoD sources who earlier this week made plain they'd shelved any Syria vote for the time being. Still, Fallon sounded like he meant it when he said he felt there was a 'moral' case for going in.
Meanwhile on the surveillance front, Nick Clegg has told the Guardian that only a 'handful' of ministers were told the security services had been secretly harvesting data from the phone calls, texts and emails of a huge number of British citizens since 2001, and stepped up in 2005.
Tax credit cuts are never really out of the news these days and the Treasury continues to face a tough PR battle. A graph produced yesterday - showing how the poorest will be hit hardest - was spread widely online after the Resolution Foundation set out he kind of stats that HMT didn't produce after the Summer Budget.
At the Resolution Foundation event with Frank Field yesterday, none other than Tim Montgomerie warned the Chancellor not to tinker but to offer real change in the Autumn Statement. "I don't think George Osborne will tweak," he said. "If he does just try to get away with this, he will not just be defeated in the Lords, he will be defeated in the Commons. That's not just the end of his leadership ambitions, it's the end of his Chancellorship and he would have to resign."
And in today's Telegraph, Fraser Nelson is even more scathing: "Yet again, we can see the Chancellor's biggest political weakness - he is so clever that he's downright stupid." Ouch.
The Telegraph picks up on warnings from the Centre for Social Justice that the Treasury shouldn't try to raid Universal Credit to meet the cost of easing the tax credits cuts. It reports that Osborne will try to 'stagger' the cuts over the Parliament rather than introduce them in one go in April. But the Tel also says Iain Duncan Smith believes that raising the Uni Credit taper would undermine his 'make work pay' approach.
BECAUSE YOU'VE READ THIS FAR…
Watch a Bishop complain about 'ugly, squalid, dirty sex' in the Lords yesterday. We also heard how porn shrinks your brain and 'sex without love' ought to be outlawed…
After years behind the scenes (in the No10 policy unit), Jo Johnson has his first real front-of-house test with his new plans for university reform. Universities are wary of any 'crude' moves to measure teaching standards and it's not clear how a new Office for Students will operate.
Yet as ever it's what happens to tuition fees that vexes most. And in line with inflation - while possibly linking the rise to better 'value for money' and teaching standards and wider access - has already been seized on by Labour's Gordon Marsden as a 'trojan horse for raising fees". Adding to students' debt burden (however marginal), as grants are abolished, is going to be a tough sell.
The real danger is of another 'duping the voters' problem, not least as the Tories refused to say during the general election whether they would put up fees as Labour alleged. The Lib Dems' cherished Office For Fair Access (dubbed 'OffToff' because it tried to curb private school domination of higher education) will be folded into the new 'Office for Students'. Many private schools believe OFFA was ineffective window dressing and won't mourn its demise.
As for JoJo himself, he froze on Newsnight last night when asked if he'd send his own children to new private colleges that have benefitted from Tory reforms.
5) SUPERGOVE BECOMES CLARKE KEN
Michael Gove's transformation from bete noir to the darling of the liberal intelligentsia took another big step forward yesterday as he told the Howard League for Penal Reform that he wanted to review sentencing and cut prison numbers.
But not everyone is happy. The Sun has Tory backbencher Philip Davies pointing out that the once-radical hammer-of-the-Left minister had gone 'soft'. Davies dubbed Gove "the new Ken Clarke". "He has gone from the great slayer of vested interests at the Department for Education to someone who's gone native at the Ministry of Justice in record time. For anyone to be lauded by the Howard League, they must be doing a very bad job."
Still, as a student of America, Gove probably knows that a strong strand of Republican opinion in the US see it as their moral duty to get prison numbers down and that the 'prison works' philosophy is very, very costly to the taxpayer too.
If you're reading this on the web, sign-up HERE to get the WaughZone delivered to your inbox.
Got something you want to share? Please send any stories/tips/quotes/pix/plugs/gossip to Paul Waugh (paul.waugh@huffingtonpost.com), Ned Simons (ned.simons@huffingtonpost.com), Graeme Demianyk (graeme.demianyk@huffingtonpost.com) and Owen Bennett (owen.bennett@huffingtonpost.com)