Unlucky-in-love Billy Mitchell looks set for romance in 'EastEnders', as sparks are set to fly between him and his former wife Honey, who is back in the Square.
The character's former love is back in Walford after spending time in Canada with their son William, and it's not long before Billy begins to have feelings for her again.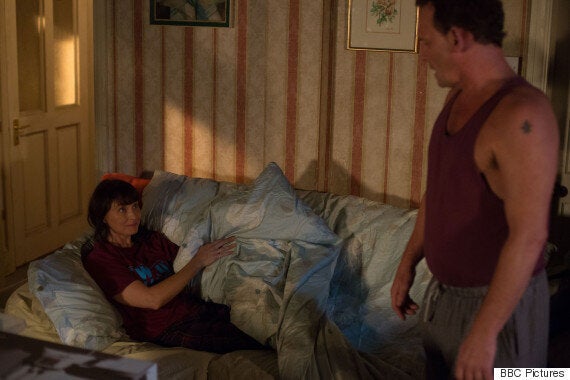 With Honey sleeping on his coach, Billy eventually decides to confess his true feelings, but he gets a shock when she reaches across and embraces him.
Will they get back together?
Billy is definitely due a happily ever after...
With Christmas coming up, we've got our fingers crossed for Billy, it's about time things went well for him really, isn't it?
Obviously, things can't go well for everyone, and the Carters look set for another tough festive period, as the Dean Carter storyline comes to a close.
There will (hopefully) be some joyous moments though, as Mick and Linda are planning to get hitched in the New Year.
Catch up on all the latest 'EastEnders' news and gossip here.