A Thomson flight from London Stansted came within 1,000ft of a missile while en route to Sharm el-Sheikh, it has been claimed.
It quoted a source as saying: "The first officer was in charge at the time but the pilot was in the cockpit and saw the rocket coming towards the plane.
"He ordered that the flight turn to the left to avoid the rocket, which was about 1,000ft away."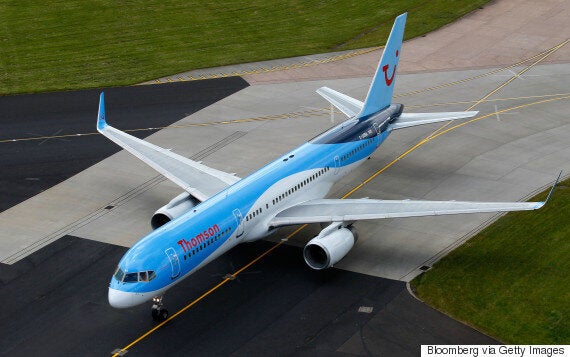 A Thomson plane reportedly came within 1,000ft of a missile over Egypt
Five cabin crew members reportedly only discovered the near miss after landing.
The source also claimed that the same missile was spotted by another Thomson jet on the approach to Sharm el-Sheikh.
The Mail said that the Department for Transport had confirmed the incident.
However, it also quoted a government spokesman had said that it was likely that the missile had been part of an Egyptian military training exercise.
He said: "We investigated the reported incident at the time and concluded that it was not a targeted attack and was likely to be connected to routine exercises being conducted by the Egyptian military in the area at the time."
A Thomson spokesman said: "Thomson Airways can confirm that an event was reported by the crew of flight TOM 476 on 23rd August 2015.
"Upon landing into Sharm el-Sheikh, an initial assessment was conducted and the event was immediately reported to the UK Department for Transport (DfT) in line with established protocol.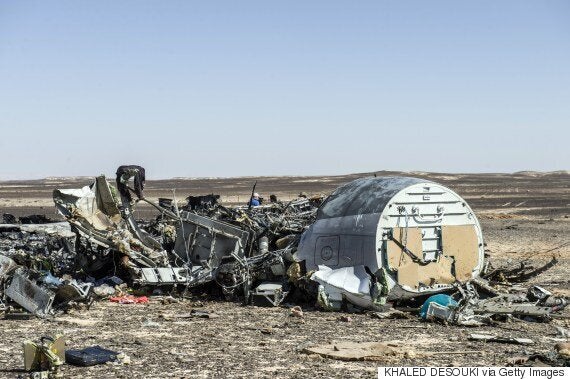 Debris from the Metrojet plane which crashed in Sinai
"The DfT conducted a full investigation in conjunction with other UK Government experts.
"After reviewing the details of the case, the investigation concluded that there was no cause for concern and it was safe to continue our flying programme to Sharm el Sheikh."
Investigators revealed on Friday the sound of an explosion could be heard on the recorder, while suggestions of mechanical failure were ruled out.
UK airlines are planning to reschedule rescue flights to bring home the remaining Britons stranded at the Red Sea holiday resort.
There was chaos on Friday when 21 of the 29 scheduled services - including EasyJet flight - were cancelled by the Egyptian authorities.