H&M South Africa have issued an apology for tweeting a comment that implied they feature white models to portray a "positive image".
Within weeks of the brand opening its first stores in South Africa store, H&M found itself being called out on a lack of diversity in promotional images, by a shopper called Tlalane Letlhaku.
"Most, if not all your posters in store have no black models. Please work on that to appeal to everyone," she wrote.
Letlhaku did not have to wait long for a reply.
"H&M's marketing has a major impact and it is essential for us to convey a positive image," tweeted H&M South Africa's social media team.
"We want out marketing to show our fashion in an inspiring way, to convey a positive feeling."
"We work with a wide range of models and personalities throughout all our marketing both online, outdoor and in store," they continued.
"Our marketing policy, campaign productions and work is something we constantly discuss internally and with creative professionals."
Unsurprisingly the response Letlhaku received did not go down well...
"We're sorry that the reply given by us in social media wasn't clear enough.
"By a positive image we mean that we use a mix of models with different ethnic backgrounds in our campaigns.
"H&M is proud to be in 61 countries across the world and welcome all people inspired by fashion regardless of ethnic background, gender or culture.
"We apologise if we have upset anyone as this wasn't our intention."
H&M South Africa also reached out to their Twitter audience to explain themselves, this time opting to include their longer message in an image rather than a string of tweets.
"H&M regrets the response to a social media message that was recently aired on Twitter and wishes to clarify the intention of the message," they wrote.
"In no way does H&M state that positivity is linked to an ethnic group.
"H&M is proudly a global brand that embraces all people who are inspired by fashion, regardless of ethnic background, gender or culture.
"We wish to apologise if our message has caused offence in any way this is not the intention."
They also stated that: "Throughout the years we have worked with many models from various ethnic backgrounds in our campaigns."
H&M stated that they hoped these messages would "clarify" their stance on diversity, but their list of models has led to further debate, as women24.com point out: "Miss Kendall Jenner was named amongst this group of 'various ethnic backgrounds'.
"Kendall Jenner is white, and American. Her ethnicity is in part Scottish, Irish, Dutch, German, and Welsh.
"Is there still confusion about this or not? All of the other models listed by them are women and men of colour. So, what were they really implying here? Did they perhaps get confused with her sisters' half Armenian heritage? We don't know."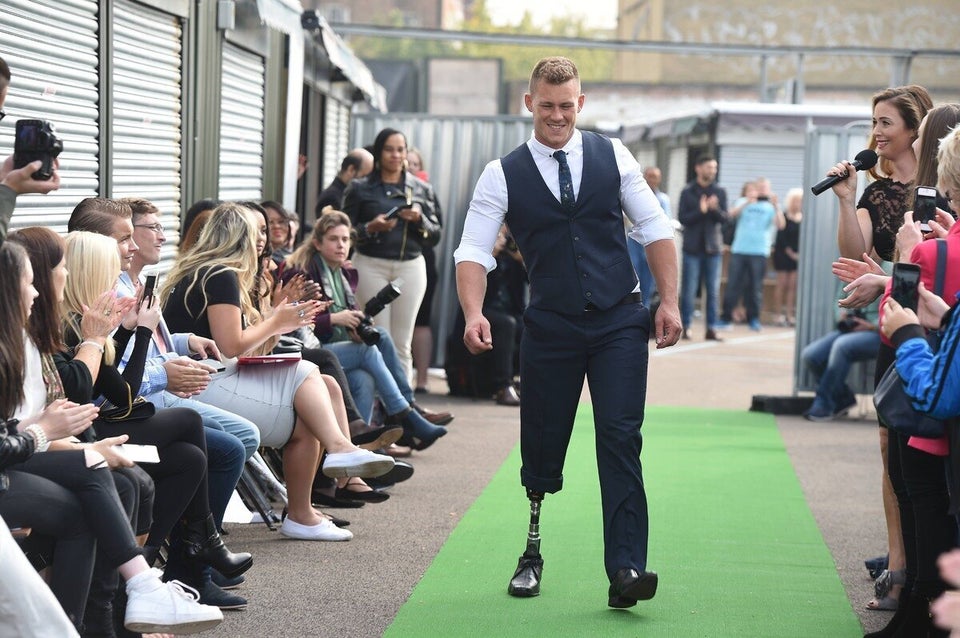 Models Of Diversity Catwalk Show 2015