Hundreds more Britons are expected to return home from Sharm el-Sheikh on Monday, following a plane crash last week which saw 224 people killed after departing from the holiday resort.
Almost 5,300 holidaymakers have returned home since flights recommenced on Friday, with 1,936 departing from the popular holiday destination on eight flights on Sunday, the Press Association reported.
But thousands of holidaymakers still remain stranded in the Red Sea resort this week.
Tour operators and airlines are expected to cover the costs of extended stays.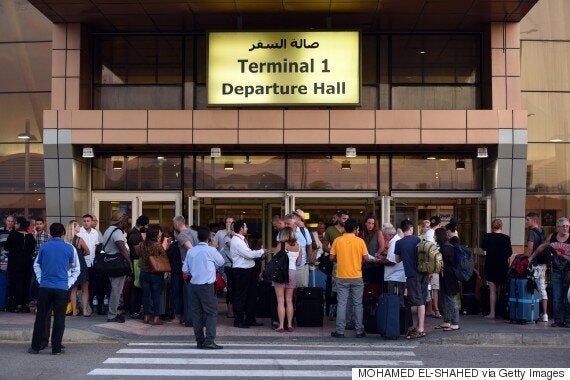 British tourists wait outside the airport at Sharm el-Sheikh
There were reports of rising tensions between British and Russian holidaymakers in Sharm el-Sheikh as tourists scramble to leave. The Daily Mail reported that some British tourists were claiming that Russians were being given "priority treatment".
The Mail reported that Britons were facing delays of up to nine days before they can return home.
Some holidaymakers described chaotic scenes as they left the Red Sea city airport, with people trampled and hurt as they rushed for planes while swamped security staff carried out only cursory checks.
Marc Standen and his partner Emily Alfeo were due to fly home on Thursday after a week in the resort but only arrived back on Sunday night.
Standen, 28, a car salesman from Westgate, Kent, said security guards at the airport wearing bullet-proof vests checked under vehicles with mirrors as they waited in lengthy queues for the airport, but did not check car boots or speak to passengers.
He said: "It was madness. They did a semi-pat down inside and we took our shoes off. I don't think it was very thorough. It was madness. Their security is terrible and they are completely overwhelmed."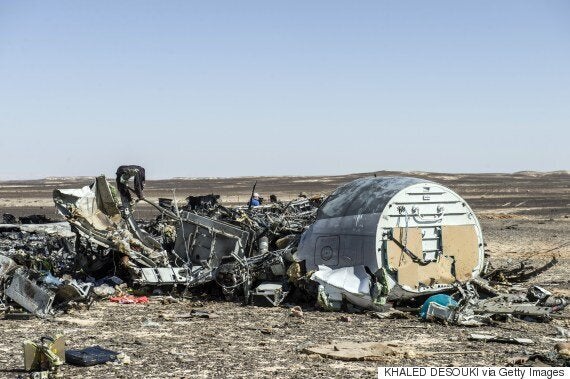 Metrojet flight 9268 crashed less than half an hour after take-off
Bags taken on board were not checked adequately, he said, and at one point around 400 people tried to squeeze through two glass doors to get to a final security check, leaving some hurt as they got trampled.
Despite this, others said security at the airport had been ramped up significantly, with armed guards on checkpoints outside the main terminal building and three further security checks inside.
While some remaining at the holiday resort have made the most of the extra days abroad, there were also claims in the Mail of some enduring cockroach-infested hotels and buffets crawling with flies.
Meanwhile, those investigating the downing of Metrojet flight 9268 are are understood to be 90% sure a noise picked up by the cockpit voice recorder in the final seconds of the flight was the sound of the explosion caused by a bomb.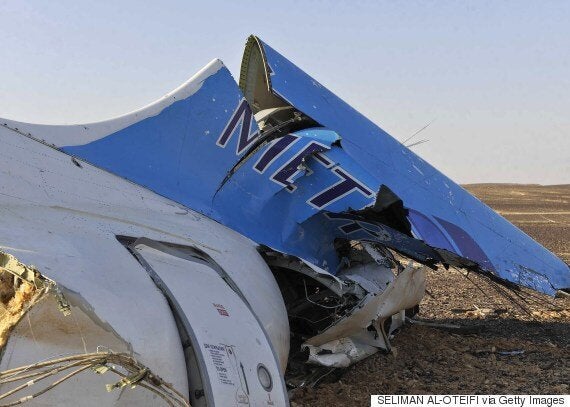 Investigators believe the crash may have been caused by a bomb on board the aircraft
The Airbus 321 was still gaining altitude as it disintegrated 23 minutes after take-off on October 31, killing all 224 people on board the Metrojet flight.
The investigation committee has yet to formally declare its findings, but Hammond reaffirmed that the view of the British authorities was that it was "more likely than not" that the crash was the result of a terrorist bomb planted on the aircraft before it took off from Sharm el-Sheikh eight days ago.
And he said there would have to be a major rethink of airport security in countries where IS is active if it turned out that they were behind the attack.