A teacher has been hailed as an 'inspiration' by the American Sign Language (ASL) community, for finding an innovative way to teach children how to sign.
Kyle Kiser from North Carolina was filmed by student Emily Norwood enthusiastically dancing and signing to Mary Mary's 'Shackles' in class.
The video captures Kiser, who Norwaood calls "a fun and wonderful teacher", using sign language for the lyrics throughout the whole song.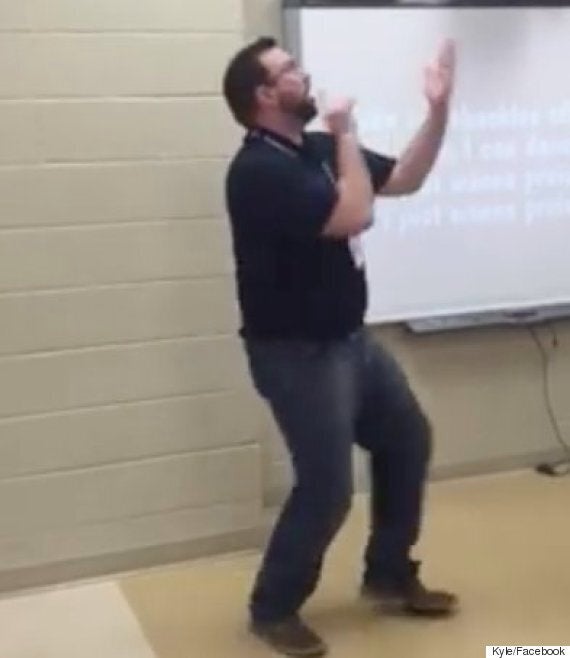 Kyle Kiser's video has been viewed nearly 10 million times
"My sign language teacher taught us a song in sign language tonight," wrote Norwood when uploading the video.
"Love this class and the language. I hope he don't kill me for posting this but let's see if we can make this dancing sign language teacher viral."
Kiser shared the video on his own Facebook, adding: "I'm going to get this student today for recording me! But it's nice to see an impact it's made in the community. ASL ROCKS!"
Since being uploaded on 3 November, the video has been viewed nearly 10 million times.
The teacher has been inundated with heartwarming messages, praising him for bringing awareness to the ASL community.
"You are making an awesome impact on these children today, I thought the video was great," wrote one person.
"What an inspiration you are to so many, especially the ASL group," wrote another.
Shocked at the video reaching a global audience, Kiser responded on Facebook to the many messages he has been receiving - some of which were negative.
"It has been an amazing experience to see what type of impact it has made world-wide. I've gotten emails from all around the world and folks reaching out to me sharing their stories," he wrote.
"But I also got a handful of hate emails and folks telling me 'I suck!', 'go to hell'. We can't please everyone. You'll have people who will love you or hate you.
"But remember, what doesn't kill you makes you stronger."
9 Smutty Sign Language Instructions