Cristiano Ronaldo's adorable son stole the show during the world premiere of the 'Ronaldo' documentary in London.
Cristiano Ronaldo Jr, five, wore a light grey pinstripe suit and tie, and sported gelled hair just like his dad, as the pair walked down the red carpet together on Monday 9 November.
Proud father Ronaldo, who wore a slightly darker suit than his son, was more than happy to let his mini me take centre stage, planting a huge kiss on him in front of the cameras. Ronaldo is a single father to his five-year-old son
In one scene, Ronaldo speaks honestly about the speculation around him being a single dad.
He said: "People speculate I was with this girl or another, or there was a surrogate mother. I have never told anyone and never will.
"When Cristiano is grown up I will tell him what I did, what I felt, everything that went through my mind.
"Some children never get to know their parents, neither mother nor father. Having a father is enough." In 2010, the now 30-year-old announced via his Facebook page that he had become the father of a young boy and would have "exclusive guardianship, as agreed with the baby's mother, who preferred to keep her identity confidential".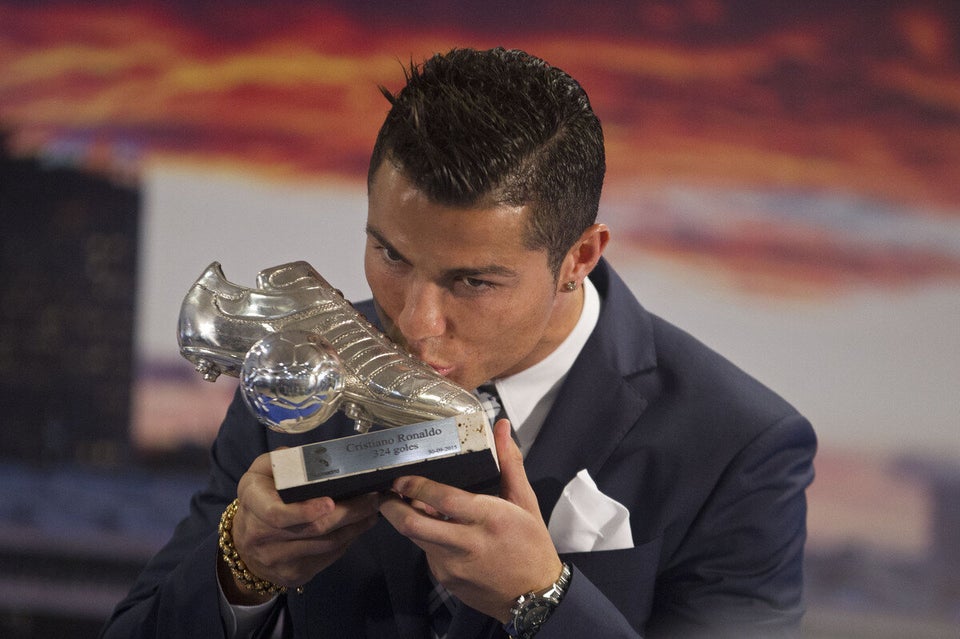 Cristiano Ronaldo