Madeleine McCann's parents have published a list of 23 things they miss about their daughter as part of a charity appeal for families with missing loved ones.
Gerry and Kate McCann are supporting Missing People's Christmas campaign, which features 12 families who are missing a parent, sibling, son or daughter.
The families involved have had their photos taken by photographer James O Jenkins as part of an exhibition, which will take place in London, titled: Missing People's Home for Christmas.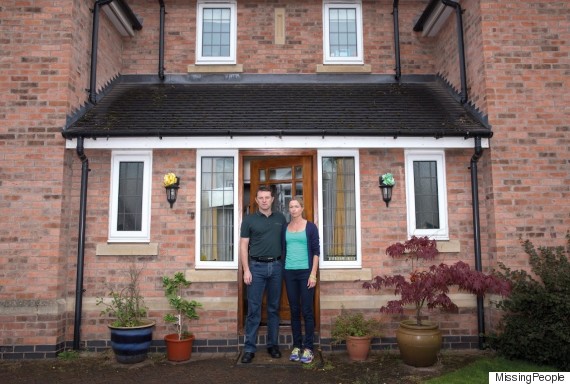 James O Jenkins portrait of the McCanns outside their family home.
The McCanns list of things they miss about Madeleine:
Her smile.
Her laughter.
Her eyes.
Her dimples.
Her sense of humour.
Her smartness.
Her imitations of people and characters.
Her voice, her 'chat'.
Her company.
That knowing look.
Her singing.
Styling her hair.
Chasing her round the garden.
Sharing her excitement in the run-up to Christmas.
Sharing anything.
Spoiling her on her birthday.
Shopping with her.
Going to a cafe with her.
Holding her, hugging her, kissing the top of her head.
Lying next to her.
Our complete family of five.
Everything.
We miss her.
Missing People chief executive Jo Youle said: "For the families of missing people, the thought of Christmas without their loved one is heart-breaking.
"This exhibition will give the public the opportunity to stand with these families missing a loved one, by sharing messages of hope and supporting our annual Home for Christmas Appeal so Missing People can continue to be a lifeline when someone disappears."
The exhibition will open on 14 October and be displayed until 22 November at The Crypt, St-Martin-in-the-Fields, Trafalgar Square.
SEE ALSO:

Madeleine McCann: Met Reduces Number Of British Officers Investigating Missing Toddler's Case

Madeleine McCann Detectives Contact Australian Police Over Suitcase Body