At least 151 people have been put to death in Saudi Arabia so far this year, making it the highest rate in two decades, a new report by Amnesty International has revealed.
The figure, which on average works out as one person executed every other day, is now the highest recorded since 1995 and the rights group claims that the number marks an unprecedented wave of executions in a grim new milestone.
Saudi Arabia has recently been criticised by human rights activists for the death sentences of teenager Ali Mohammed al-Nimr and juvenile Dawoud Al-Marhoon, for attending pro-Democracy demonstrations and for protesting against the country's regime.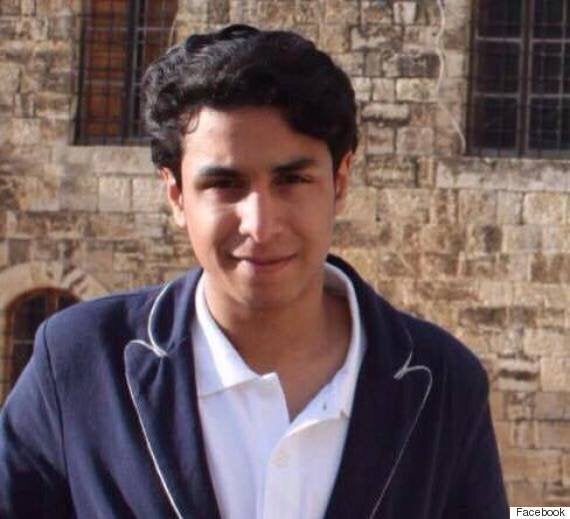 Ali Mohammed al-Nimr, due to be executed, was arrested in 2012
Ali Mohammed al-Nimr was arrested aged 17 and claims he was tortured, denied access to a lawyer and not even told when his case was taking place until after he was sentenced to death. Dawoud Al-Marhoon, also apprehended aged 17, was allegedly forced to sign a confession, which was later relied upon to convict him. Both of the juveniles are being held in solitary confinement and could be executed at any time.
"The use of the death penalty is abhorrent in any circumstance but it is especially alarming that the Saudi Arabian authorities continue to use it in violation of international human rights law and standards, on such a wide scale, and after trials which are grossly unfair and sometimes politically motivated," Amnesty's Deputy Director, James Lynch said.
Amnesty claim that out of the 151 executions carried out this year, over half were for offences that do not meet the threshold of "most serious crimes" for which the death penalty can be imposed under international human rights law.
It also accuses Saudi Arabia of continuing to impose death sentences on, and execute people below 18 years of age, which is in violation of the country's obligations under international customary law and the Convention on the Rights of the Child.
The last time Saudi Arabia executed more than 150 people in a single year was in 1995, when 192 executions were recorded. In 2014 the total number of executions carried out was 90 – meaning that so far there has been a 68% increase in executions over the whole of last year.
Despite the grim new milestone for Saudi Arabia, it still doesn't compare to the rates of execution over in other countries. China carried out more executions than the rest of the world put together in 2014, Amnesty International believes thousands are executed and sentenced to death there every year, but with numbers kept a state secret the true figure is impossible to determine.
Countries making up the world's top five executioners in 2014:

China (Amnesty believes the number to be in the thousands)
Iran (289 officially announced and at least 454 more that were not acknowledged by the authorities)
Saudi Arabia (at least 90)
Iraq (at least 61)
USA (35)