The nation is preparing to fall silent this morning to mark Armistice Day and remember those killed in Britain's wars.
Veterans and their families will join military top brass at The Cenotaph in Whitehall to pay their respects to those killed in conflicts since the beginning of the First World War.
But a survey by the Royal British Legion found that 38% of Britons would not be marking the silence at 11am on Wednesday.
Legion chaplain the Rt Rev Nigel McCulloch said: "Modern life is lived at an incredibly fast pace but it is hugely important that people find the time to remember and respect those that have sacrificed - and continue to make sacrifice - in the service of our country."
Schools, offices and churches up and down the country will take part in the two minutes' silence at 11am, marking the time when Allied Forces declared an end to fighting with Germany 97 years ago.
The Gurkhas will be among regiments lining the street for the Whitehall ceremony, where singer Cerys Matthews will read an extract from The Times from October 1915 about the deaths of 41 only-sons in battle.
The Queen will spend the two minutes' silence privately at Buckingham Palace where she will remember the war dead with her family.
And later today, 19 British veterans will be presented with the Legion d'honneur, France's highest distinction, for their role in liberating France during the Second World War.
The medals will be presented by the French Ambassador Sylvie Bermann at a ceremony at her residence in Kensington, London.
Ms Bermann said: "I feel privileged and incredibly moved to award these veterans with France's highest distinction, which is our way of thanking them for their tremendous service to our country in the Second World War.
"Just as today we remember the fallen of the First World War, so we shall never forget the courage of those who fought for France's liberation over 70 years ago. To them, France owes its freedom."
Asim Hafiz, Imam for the Armed Forces Muslim Association and Islamic advisor to the British Armed Forces, said: "The Poppy Appeal celebrates the selfless sacrifice of all our ancestors, who were willing to make the ultimate sacrifice in defence of our nation.
"It does not belong to any group, it belongs to all of us, and should be celebrated by everyone."
Helen Hill, from The Royal British Legion, said: "The Two Minute Silence is a rare moment for the nation to stand together and reflect upon the human cost of conflict. It's vital that people of all ages understand the importance of remembering those who have made the ultimate sacrifice defending the freedoms we enjoy today.
"Silence in the Square is such a great event because it provides the public with a collective place to come together and participate in the Two Minute Silence in whatever way they feel most comfortable."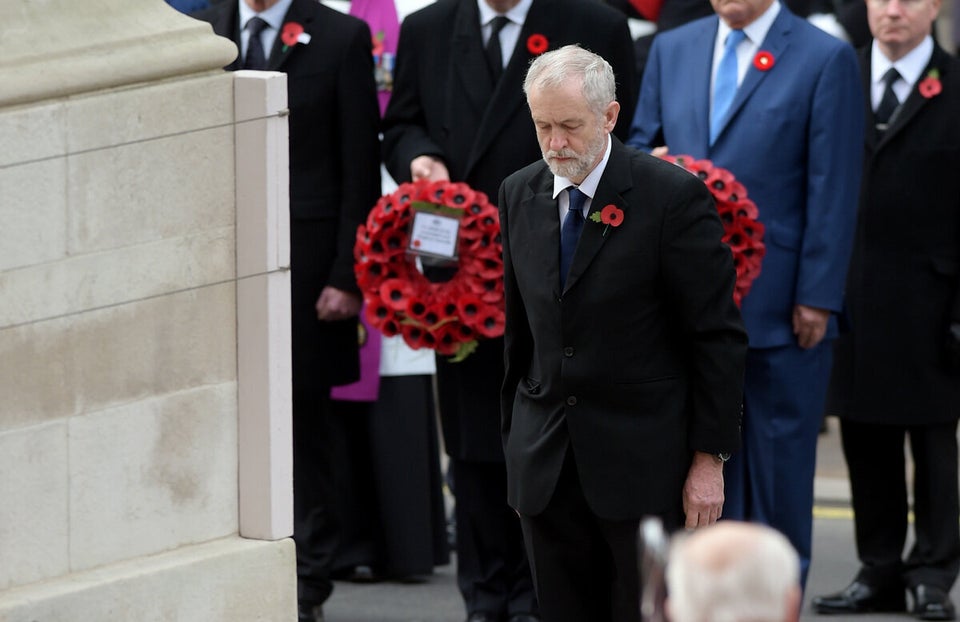 Remembrance Sunday 2015 in Pictures