She's already the Royal Colonel Of The 4th Battalion of The Rifles and now Camilla, Duchess of Cornwall, has yet again proved she's more than ready to spring into combat at any opportunity.
During a seemingly innocuous visit to a winery in Australia on Wednesday, the royal grabbed hold of a knife on display and menacingly brandished it towards photographers. And on Thursday she used an incredibly large sword to cut a cake.
And it's not the first time she's taken charge of a weapon in public, gaining a formidable reputation...
13 Times Camilla's Held A Weapon In Public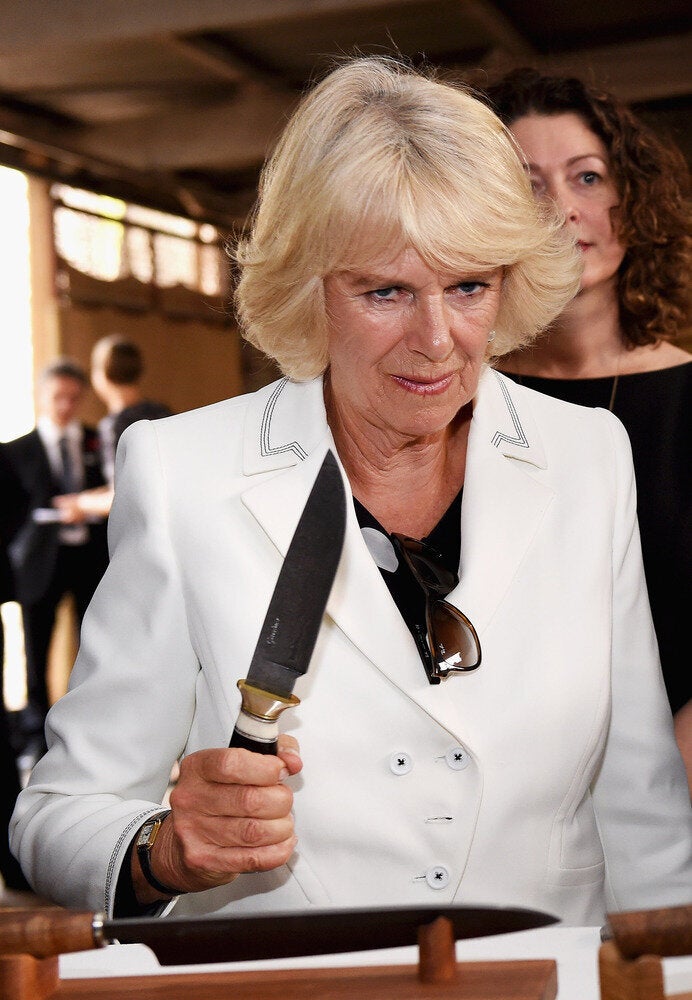 The Duchess of Cornwall looking menacing