A man taking a selfie while his wife was giving birth in the background has been called a "brave, brave man" on social media.
Gil Solano uploaded the photo to Imgur, writing "My wife wanted to make sure that someone took a picture of the expression on our faces when our daughter was born today. So I took one."
The new dad said his daughter Eva was born just a few minutes after the selfie was taken.
After sharing the photo with his friends and family (who absolutely loved it), Solano decided to share it with the rest of the Internet.
The photo has been viewed more than two million times on Imgur in just two days.
People of the Internet immediately picked up on the fact Solano's wife, Sarah, was not going to be happy.
"This is awesome, but you might be dead when she regains full mental capacity and finds this," wrote one person.
"Wow you are a brave, brave man," added another.
But according to Solano he has no regrets, adding he took the selfie when his wife's brother asked how labour was going.
The new dad said reading the reaction to the photo has been hilarious.
"[Sarah] thinks it's hilarious that people would expect her to respond like that when she thinks the picture itself is so funny."
Solano and his wife Sarah are now proud parents of baby Eva
And there's no need to just take his word for it, because Solano's wife Sarah has also confirmed she thinks the photo is hilarious.
"I had been pushing for a few hours and Gil showed it to me to help take my mind off of things and make me laugh. I thought it was hilarious and told him he should send it to some of our friends," she said to BuzzFeed.
Oh, and the one person missing from the birth selfie was gorgeous baby Eva, pictured below.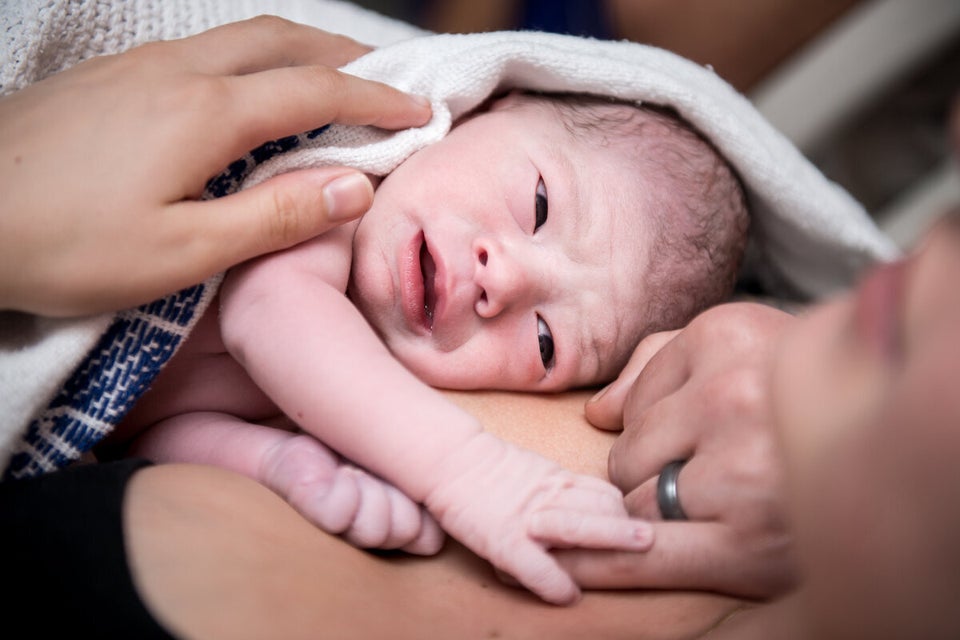 Australian Birth Photography