The Prime Minister has penned a stinging letter to his local council complaining that budget cuts are hitting vital services, somehow failing to remember his own government's role in tightening the nation's pursestrings.
David Cameron lamented to Oxfordshire County Council leader Ian Hudspeth that he was "disappointed" to hear of proposals "to make significant cuts to frontline services – from elderly day centres, to libraries, to museums".
"This is in addition to the unwelcome and counter-productive proposals to close children's centres across the county," he added.
The Witney MP, who's constituency is in Oxfordshire, went on to bemoan that council chiefs should focus on "making back-office savings" and selling off surplus property, before opining that there has only been "a slight fall in government grants in cash terms".
In response, Councillor Hudspeth pointed out that his council has already culled its back-office functions and attempted to sell any excess property it could.
He also reminds the Prime Minister that selling off council homes to fund front-line services is "is neither legal, nor sustainable in the long-term".
Finishing with an almighty blow, the Conservative council leader comments: "I cannot accept your description of a drop in funding of £72m or 37% as a 'slight fall'."
The Prime Minister was roundly mocked by many in the aftermath of his "staggering" letter's publication, including Labour's shadow chancellor John McDonell.
McDonnell joked: "I'm backing Cameron on this one, he is right that his Chancellor's cuts to local government are damaging".
Social media users piled in too.
Last week he was challenged by Phillip Schofield, the ITV presenter saying in an interview: "People say that you are out of touch, you don't know families on the breadline, they are not people that you would deal with."
Cameron rejected the claims, saying: "I do. I am a constituency MP. People come into my surgery talking about their problems, their circumstances, how we can help."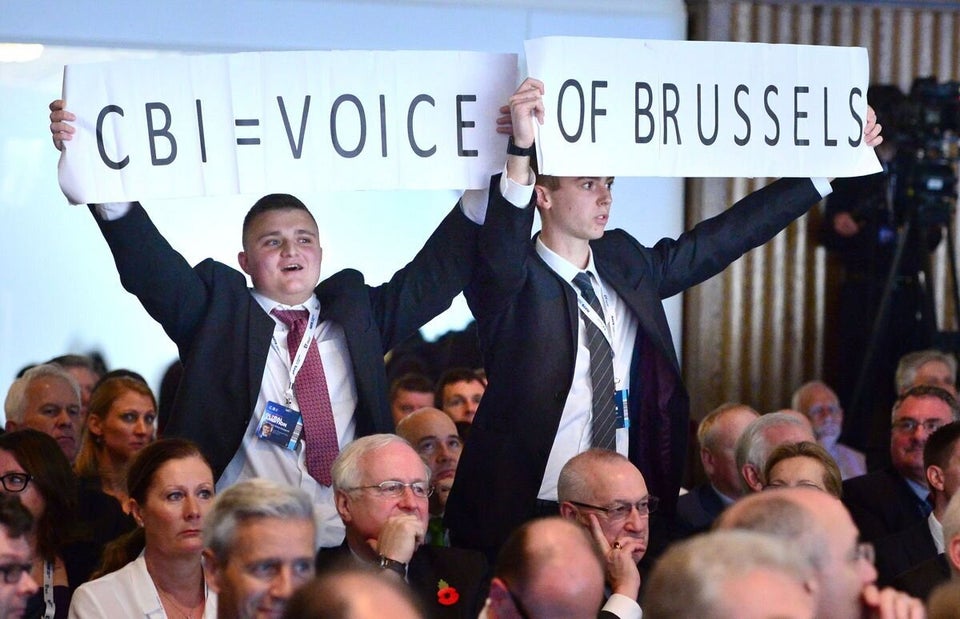 David Cameron heckled at the annual conference of the CBI
Related