Pneumonia can affect anyone at any age, including retired rugby players who are physically fit like Gareth Thomas.
The former Welsh rugby player was diagnosed with pneumonia last Christmas after repeatedly dismissing symptoms for a cold.
"I thought pneumonia only struck elderly, weak people, but I was wrong," Thomas tells HuffPost UK Lifestyle.
"As a society, pneumonia is something we've become quite ignorant to. I hadn't protected myself against it because I ignorantly thought it couldn't affect someone relatively young and healthy like me."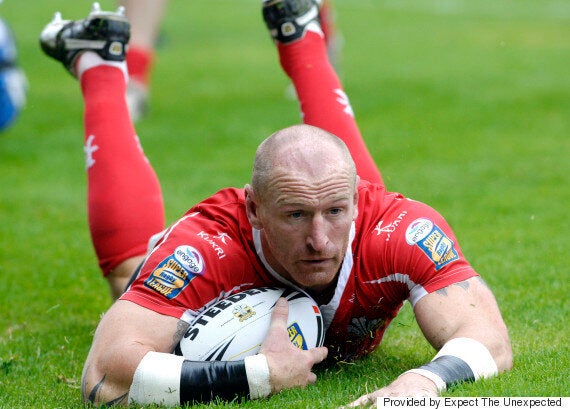 Thomas began experiencing symptoms of pneumonia, which he dismissed as "a common cold and swollen glands" about three weeks before he was diagnosed.
"Every day I got significantly worse and worse, but because it was gradually happening, I didn't realise quite how bad things were getting," he says.
One night, the 41-year-old was struggling to sleep because he was coughing so much, yet he still didn't think about the possibility of having pneumonia.
"It got so bad that my partner couldn't sleep in the same room as me. I went down stairs and was coughing so much that I got a huge pain in my side - I thought the coughing had broken my ribs," he says.
Thomas' partner Ian Baum rushed him to hospital where the pair expected to be told Thomas had broken bones.
Instead, he was diagnosed with pneumonia.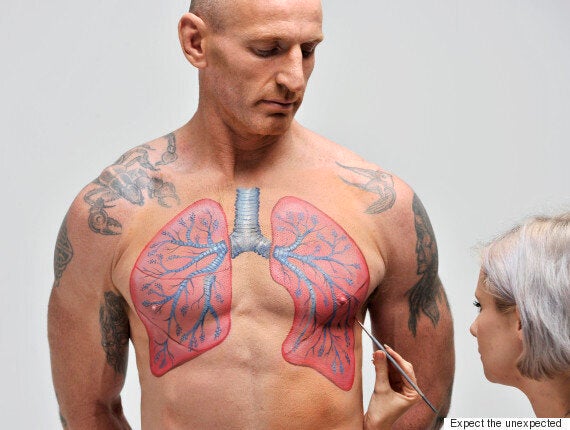 Gareth Thomas poses for pictures for World Pneumonia Day
"I couldn't really believe it," he says. "I had to have it explained to me that somebody who was 40 at the time and fairly healthy could get pneumonia. The doctor had to tell me it can happen to anyone at any age.
"It was scary and I think that came down to my lack of knowledge - I didn't have an understanding of how pneumonia can affect you."
Thomas was given painkillers through an intravenous drip and used an oxygen mask to help him breathe while he was in hospital. Thankfully, he was well enough to be discharged just over a week later.
"I was sleeping a lot and still in pain, but eventually my symptoms started to get better," he says.
Thomas hopes his story will raise awareness about pneumonia by encouraging others to watch out for the symptoms.
Dr Ben Marshall says he regularly sees patients who have mistaken pneumonia for a "really bad cold".
"Symptoms are very similar, including cough, fever and shortness of breath," he tells HuffPost UK Lifestyle.
"However, pneumonia is usually much worse and is an infection in your lungs that requires antibiotics and can sometimes lead to hospitalisation.
"The risk of pneumonia increases with age and for those living with chronic conditions. If you are considered vulnerable, there are ways by which many cases of pneumonia can easily be prevented, please consult your local GP, nurse or pharmacist in this instance."
Having the pneumococcal vaccine is one way you can protect yourself against pneumonia.
"The public needs to know their risk, recognise the symptoms and protect themselves," Dr Marshall says.
"That means speaking to their healthcare professional about preventing pneumonia with vaccination or seeking early treatment to minimise serious complications and even the risk of death."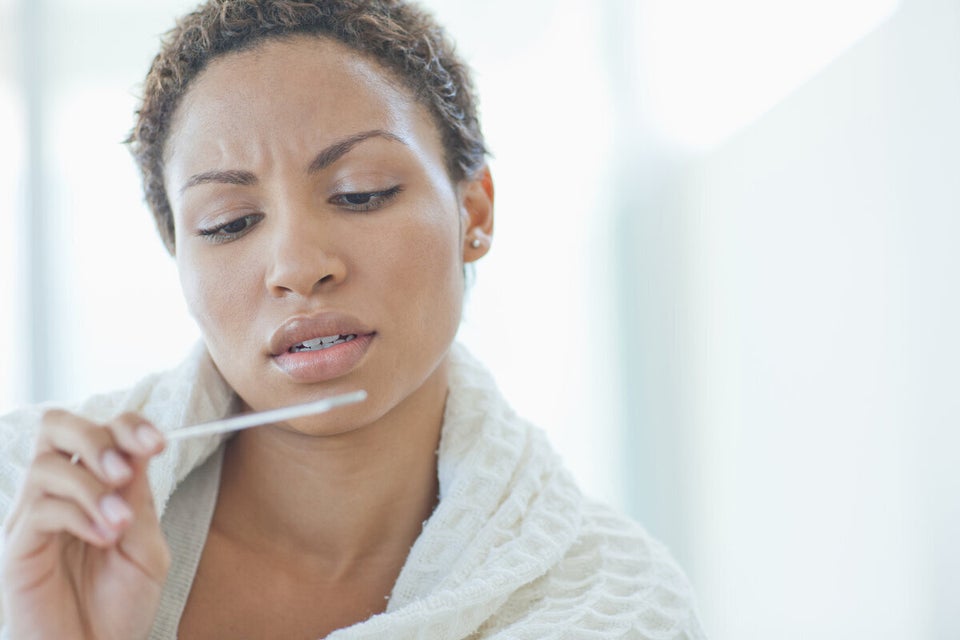 9 Signs That You May Have Pneumonia
Related