Jennifer Lawrence is known for two things: (a) being rather good at this acting lark and (b) being a bit rubbish at staying upright at public events.
Yep, the 25-year-old star managed to eat red carpet again at the Madrid premiere of the 'Hunger Games: Mockingjay Part 2', when her heel got caught up in the train of her Ralph Lauren frock.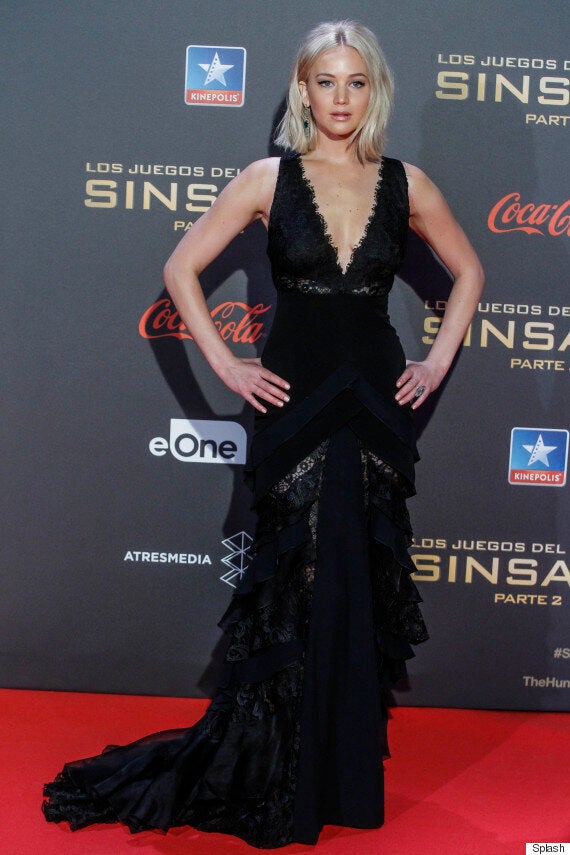 Jennifer Lawrence at the Madrid premiere of 'The Hunger Games: Mockingjay Part 2'
Cue the screams from Spanish fans who had turned out to see the star turning to horror as J-Law's huge team of burly security rushed to save her fall (and blushes).
Luckily, no damage was done, and Jennifer quickly recovered and carried on like nothing had happened. Well, she is getting pretty good at falling over.
Story continues after the video...
As we know, this isn't the first time (and definitely won't be the last) that Jen has taken a tumble in front of… well, the world.
She did it in style at the 2013 Academy Awards, when her voluminous Dior Haute Couture gown got the better of her and tripped her up as she took to the stage to collect her Best Actress Oscar for 'Silver Linings Playbook'.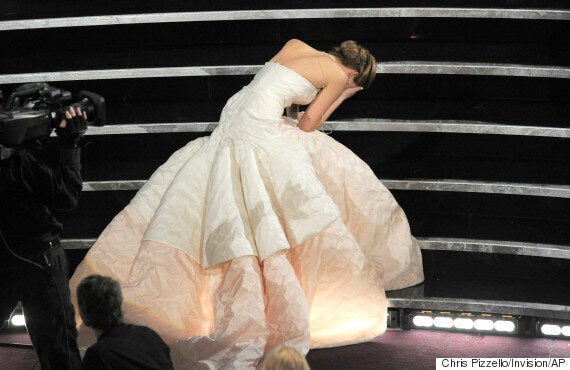 Jennifer tripped up at the 2013 Oscars
The following year, she was at it again when she fell to the floor of the red carpet at the 2014 Oscars.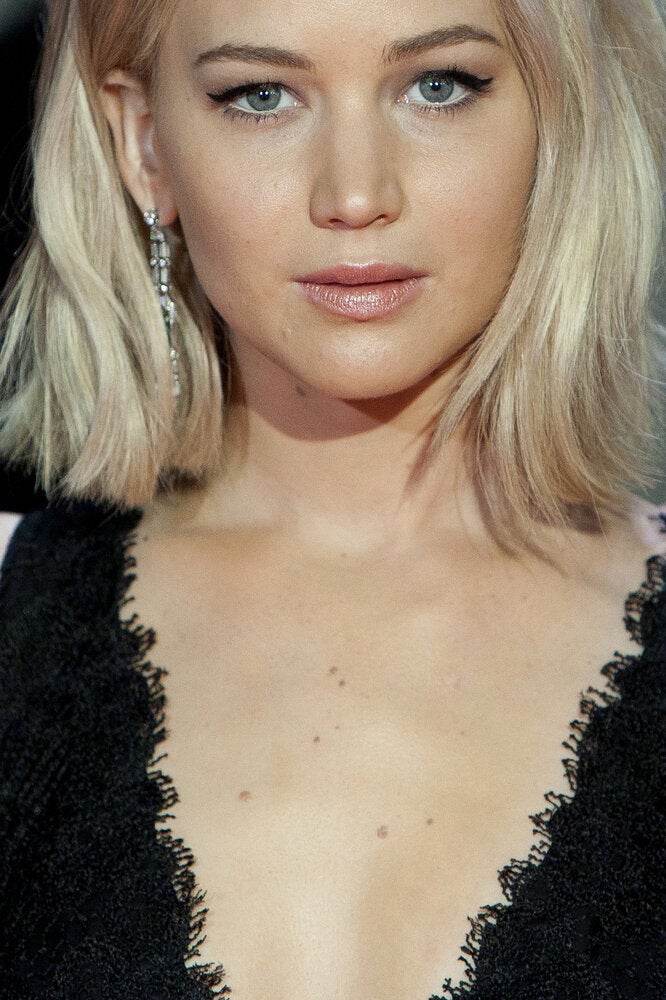 'The Hunger Games: Mockingjay Part 2' Madrid Premiere
Popular in the Community