Jeremy Clarkson has sparked rumours he could be headed for the silver screen, after being photographed on the set of one of what is sure to be one of next year's biggest films.
READ MORE:
The controversial former 'Top Gear' presenter was snapped enjoying a cigarette break, while on the set of 'Bridget Jones's Baby' in London, prompting speculation he'll be making a cameo appearance.
He was seen looking uncharacteristically formal in the London location, sporting a two-piece suit, while smoking outside the set.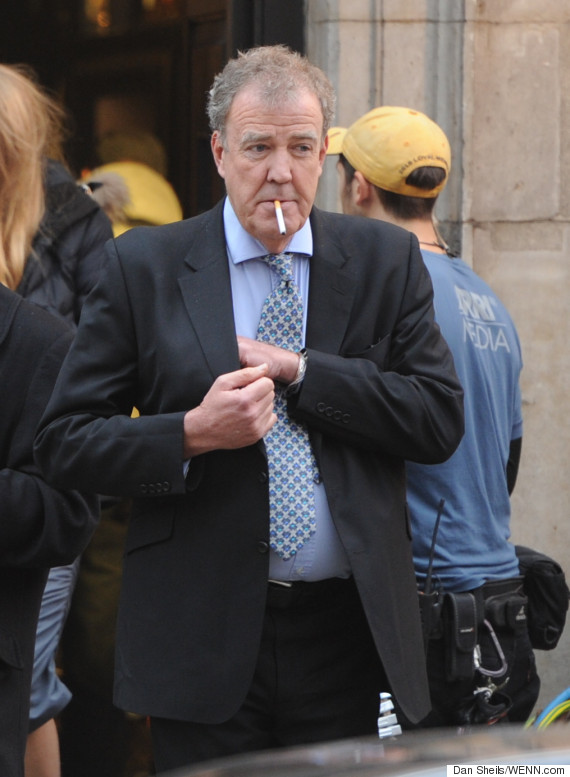 Jeremy Clarkson on the 'Bridget Jones' set
Crucially, his spokesperson also gave no comment, when approached by MailOnline.
If Jeremy does crop up in the new film, he won't be the only British star making an appearance.
Singer/songwriter Ed Sheeran is also reportedly playing himself in a cameo role, following reports that a scene had been filmed at one of his gigs in Ireland.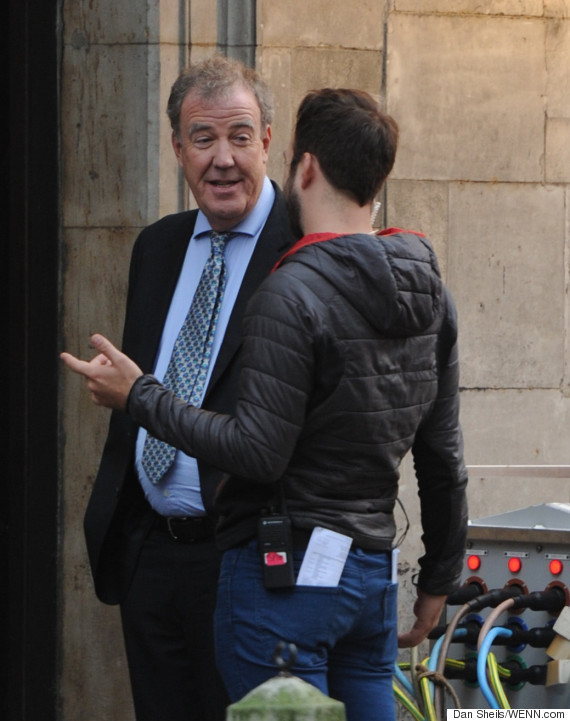 Jeremy talks to a crew member, hopefully not about the rather tricky subject of cold meats...
A source said last month: "'Bridget Jones' is a huge British film so [Ed] feels nabbing a cameo is a bit of a coup. He just hopes he'll make the final cut."
Renée Zellwegger is once again reprising her role as the titular Bridget Jones, and although nothing has been confirmed about the plot as of yet, photos of the actress sporting a fake baby bump - as well as the not-so-subtle title of the film - suggest Bridget will be getting to grips with motherhood.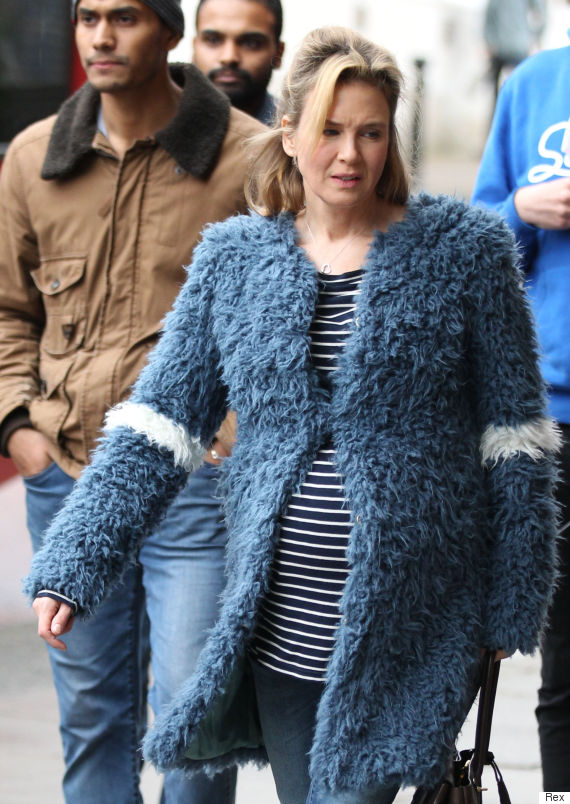 Renée as Bridget Jones
Colin Firth is also returning to play love interest Mark Darcy, while Patrick Dempsey is joining the cast in an as-of-yet undisclosed role.
'Bridget Jones's Baby' is currently slated for release next year.
LIKE US ON FACEBOOK | FOLLOW US ON TWITTER