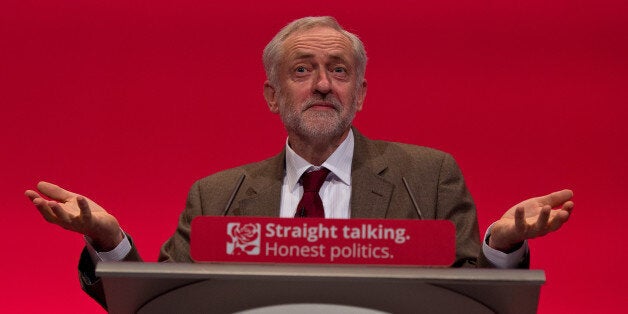 Jeremy Corbyn is today expected to join the Privy Council, a month earlier in his term of office as opposition leader than David Cameron did in 2005.
Telegraph editors splashed on the "refusal" back in October, despite top Conservative ministers, including Iain Duncan Smith, Michael Fallon and Chris Grayling, also having opted not to attend their initial invites over the years.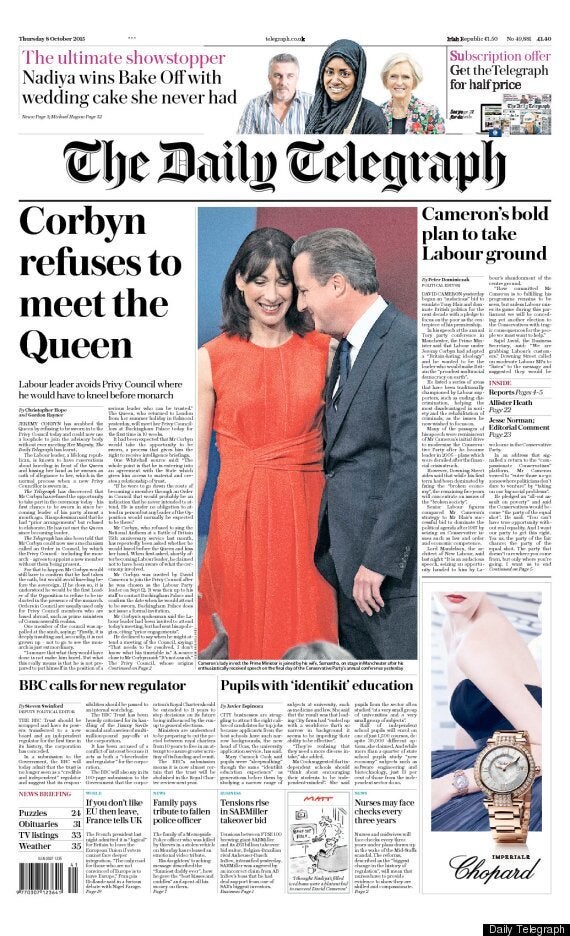 Daily Telegraph front page on October 8
The Daily Mail employed similar outrage at the time, decreeing: "Fury as Corbyn snubs the Queen."

The tabloid's headline on Corbyn's Council invite
They neglected to mention that Cameron also performed a similar feat, becoming Leader of Her Majesty's Most Loyal Opposition on December 6 2005, but waiting three months and missing two Privy Council meetings before he attended and was sworn in himself.
The Conservative leader received no criticism in the same vein as Corbyn for affairs that prevented him making earlier invitations.
But when Corbyn is sworn in today, he will have waited two months and missed just one meeting.
That despite Labour's new leader drawing sharp criticism for his delay in attaining membership, an unnamed member of the Council telling the Telegraph back in October that they were "appalled", described the move as "deeply insulting" and "not grown up".
Corbyn, a long-standing republican, opted not to meet the Queen in the weeks following his election as leader and instead attended "long-standing private engagements" for some "relaxation time", which later transpired to be a trip to Ben Nevis, in Scotland.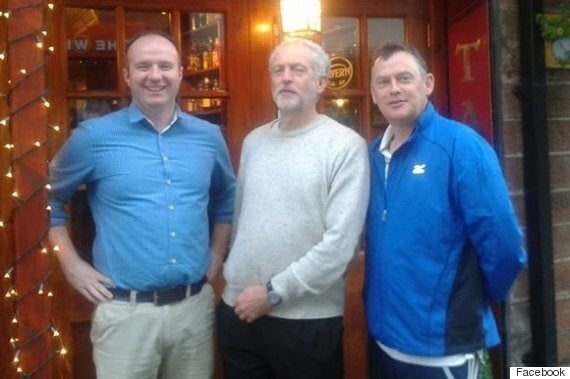 Corbyn poses with a pub landlord on his weekend away
The Opposition leader was walking in the Scottish Highlands and enjoyed a soft drink and a dinner of fish and chips at a restaurant in Fort William.
Corbyn's attendance at Buckingham Palace today comes as the debate continues to rage between his supporters and critics over the Labour leader's bow at a Remembrance Sunday event at the Cenotaph.
Sun editors accused him of neglecting to properly honour Britain's war dead, but sparked blistering interventions from media pundits and figures including John Prescott and Sue Perkins.