Jeremy Hunt has been accused of denigrating the medical profession after appearing to endorse the belief that there are "militant" doctors working against the interests of "moderates".
Rather then re-tweet the article, Hunt chose to type out its controversial headline and link to it separately.
Owen Jones responded to Hunt by comparing politicians' attempts to reform the NHS as presenting more "militancy" than doctors attempting to save lives.
Doctors themselves have moved to criticise the divisive choice of phrase - and its effect on future negotiation.
Dr Yassir Iqbal, a doctor in cardiothoracic surgery at University Hospitals of North Midlands, told HuffPost UK: "The health secretary believes doctors who are concerned about the potential new employment contract as "militants".
"How can the BMA sit down at the negotiating table when the health secretary is on a different wavelength?"
And other doctors have taken to Twitter to criticise Hunt.
Hunt remains under pressure to resolve an ongoing dispute regarding junior doctors' contracts, with medics continuing to protest the proposed change to working hours and pay and conditions.
In order to try and avoid an unprecedented strike amongst medics, the health secretary yesterday offered junior doctors what he said was an 11% pay rise last week.
Justin Madders MP, Labour's Shadow Health Minister, told The Huffington Post: "Instead of provoking a fight with junior doctors, Jeremy Hunt should be getting back around the negotiating table and coming to an agreement.
"The suggestion that the very people keeping our NHS going are militant is offensive and ridiculous.
"I haven't met a single junior doctor who wants to take industrial action, but they feel like they've been forced into a corner. If there is industrial action causing inconvenience to patients, then the only person responsible will be Jeremy Hunt."
The body which represents doctors in negotiations, the British Medical Association, said: "Junior doctors feel like they have been left with no option to resist the imposition of a contract that is bad for patients, junior doctors and the NHS.
"The BMA has said repeatedly that it wants to reach a negotiated agreement with the government – that remains our goal. We have been consistent and clear about what is needed to get back around the negotiating table, but this has so far fallen on deaf ears.
"Perhaps this should be the government's focus rather than attacking junior doctors who believe these proposals would be bad for patient care and the NHS."
6 Things To Know About Junior Doctor's Contract Changes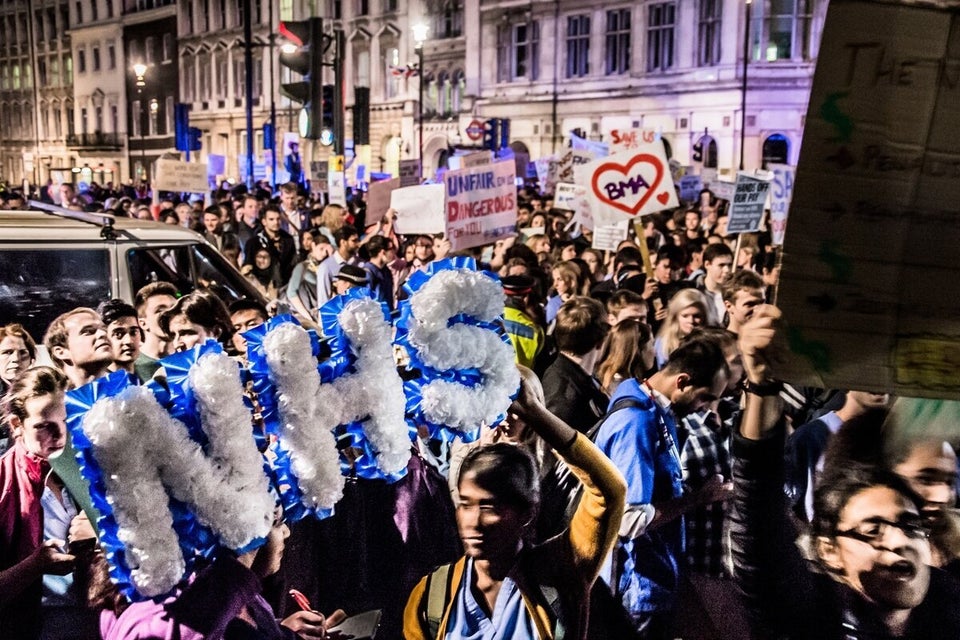 6 Things To Know About Junior Doctor Contract Changes
Related