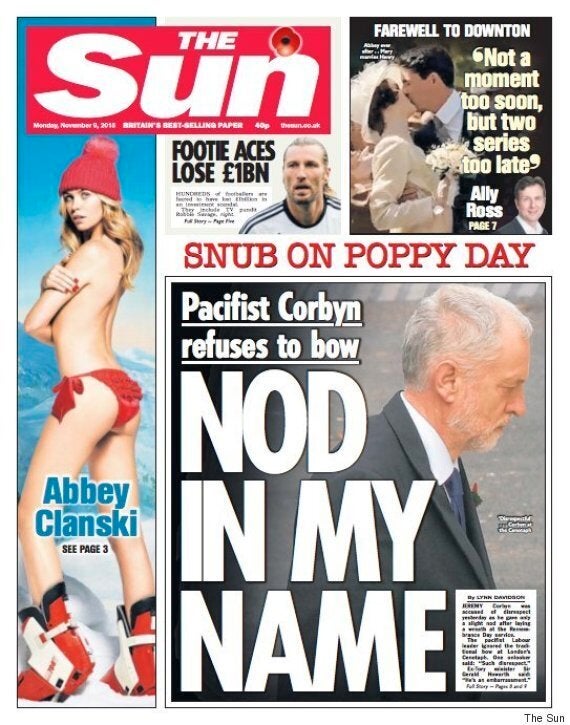 'Nod in my name': Monday's Sun splash
"Remembrance Sunday should be about remembering people who died, but that's not what some people did. No, what they did is they sat there waiting. They looked at Jeremy Corbyn and thought how can we use this event to have a massive pop at Jeremy Corbyn," the Guardian columnist began.
"The Sun had a big front page splash "Nod In My Name", very witty, very clever, which accused him of not bowing at all. A lie, by the way.
"Honestly, what sad world do we live in when we are debating the extent to which he bowed his head. Instead of the other dignitaries who went out to some special lunch afterwards, he spent his time hanging out with WWII veterans and talking to them."
Jones' then went onto attack the neutrality of other newspapers: "The British press is a very sophisticated political lobbying operation, which masquerades as 'the free press', run by very politically motivated moguls who use their dominance of media and think they can get across political ideas and achieve political objectives," he said.
He accused the Prime Minister of acting subserviently to Saudi Arabia, Tweeting: "Give Cameron credit. He bows deep. To a regime that beheads gays and exports extremism that threatens our citizens."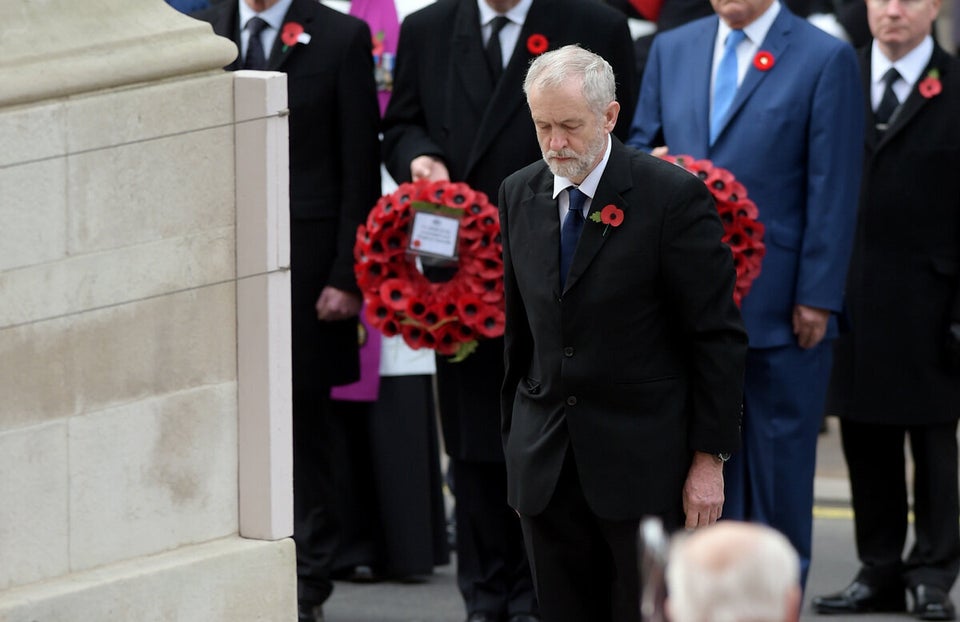 Jeremy Corbyn at the Cenotaph
Popular in the Community