'Strictly Come Dancing' judge Craig Revel Horwood has revealed that he has watched contestant Jay McGuiness undergo a personality transformation since he began dancing on this year's show.
Singer with The Wanted, Jay was a bag of nerves when he first entered this year's competition but, according to Craig, he is a changed man since scoring a series of high marks with his partner Aliona Vilani.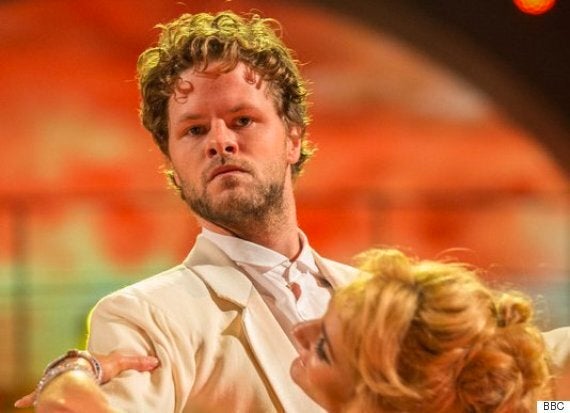 Jay McGuiness has come out of his shell since doing well during the first half of this year's Strictly contest
Craig tells this week's Radio Times that Jay was incredibly quiet and would avoid eye contact with other contestants, even hiding behind scenery, behind his hair and "in cupboards" when he first arrived. Now, Craig reports, "Now he's lost the hair he talks to everyone and walks down the corridor like John Travolta!"
Craig rates Jay's chances of winning this year's competition as very high, saying he looks like a proper dancer, although his nerves still get the better of him on occasion, and he really suffers when he messes up.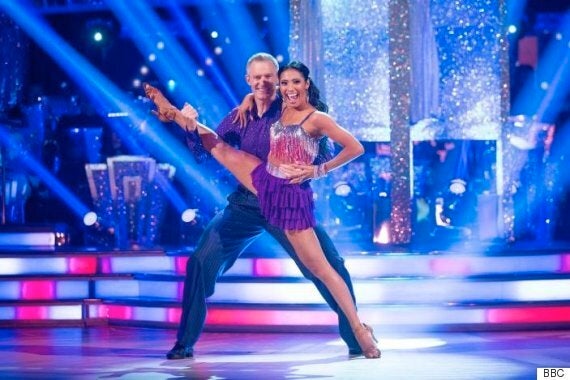 Jeremy Vine, dancing with partner Karen, has been given zero chance of success by sharp-tongued judge Craig
In this judge's opinion, 'EastEnders' actress Kellie Bright is the second best dancer of all the celebrities competing this year, along with Helen George. Of the celebs left in the competition, Craig rates Jeremy Vine at the bottom of the table, commenting that even if he puts his steps together in an intelligent way, he has absolutely no finesse or grace, and zero chance of winning.
Jeremy will not be put out for sure. Last week, a troll tried to tell the BBC presenter that it was time he left the show, and Jeremy delivered a charming, inspirational and pointed video message in response, that should surely silence all critics. Click here to see what Jeremy had to say...
There are now nine couples left in the competition, following Carol Kirkwood's departure last weekend, along with dancing partner Pasha. Carol was still smiling as she left, saying it was definitely time to go.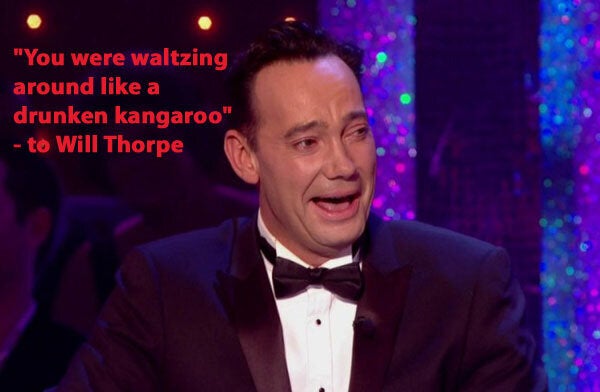 Craig Revel Horwood's Best 'Strictly' Put Downs
Related