A BBC Question Time audience member has torn apart the managing editor of The Sun's over the tabloid's coverage of Jeremy Corbyn's bow on Remembrance Sunday, accusing the newspaper of gross hypocrisy.
In a segment discussing The Sun's reporting of the incident, a lady in red compared the respect shown by the Labour leader and the respect shown by the paper for "scantily clad dressed women".
She began by addressing her question to Sun man Stig Abell...
"How respectful are you to people in general?"
She then went on to highlight what was opposite The Sun's coverage admonishing Corbyn for not showing enough respect for Britain's war dead.
"Right next to it is a picture of a scantily dressed woman. How respectful is that?!"
Her comments drew an enthusiastic round of applause from the audience and kudos from people watching at home.
Later in the show Abell responded to the accusations. He said: "You say the criticism came from The Sun, it came from his own party and it came from people watching the television. We reported on what people said.
"On Wednesday we had David Cameron mocked up as a jelly on the front page because one of the things The Sun does is it tries to capture where the debate is."
It may have been a small head bow but it was definitely there.
Corbyn even stayed behind at the Cenotaph on Sunday long after the television cameras had gone to mingle with veterans.
The Labour leader applauded a march-past and even played the role of photographer.
Some claimed he had skipped a VIP lunch to be there although this turned out to be a simple reception rather than a formal sit-down affair.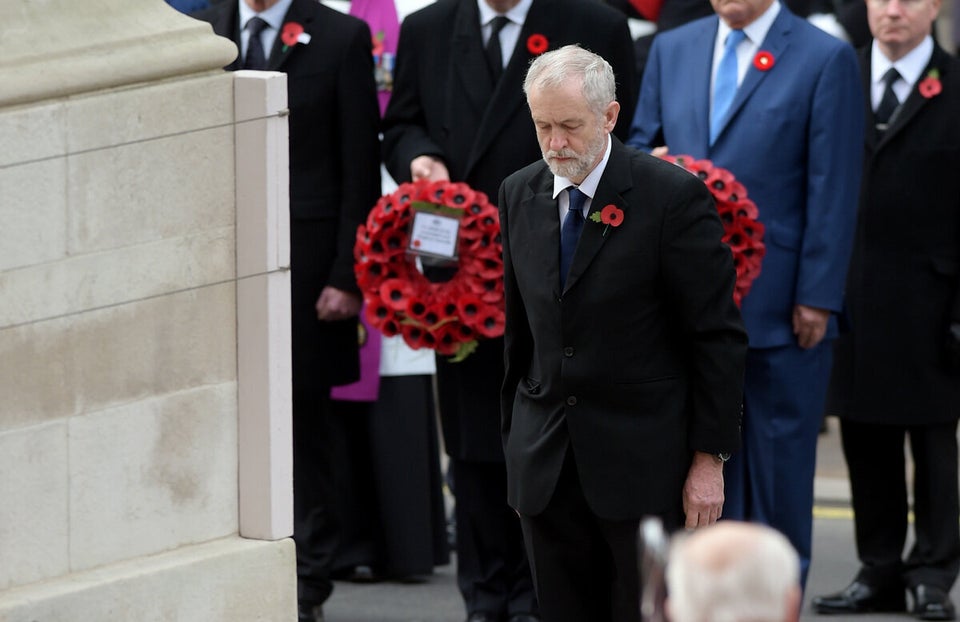 Remembrance Sunday 2015 in Pictures
Related