Gayle Newland has been jailed for eight years at Chester Crown Court after she impersonated a man to trick her female friend into having sex using a prosthetic penis.
The 25-year-old, who tricked her 22-year-old friend into believing she was male, had to be carried out of the court by dock officers after her sentence was read out, the Liverpool Echo reports.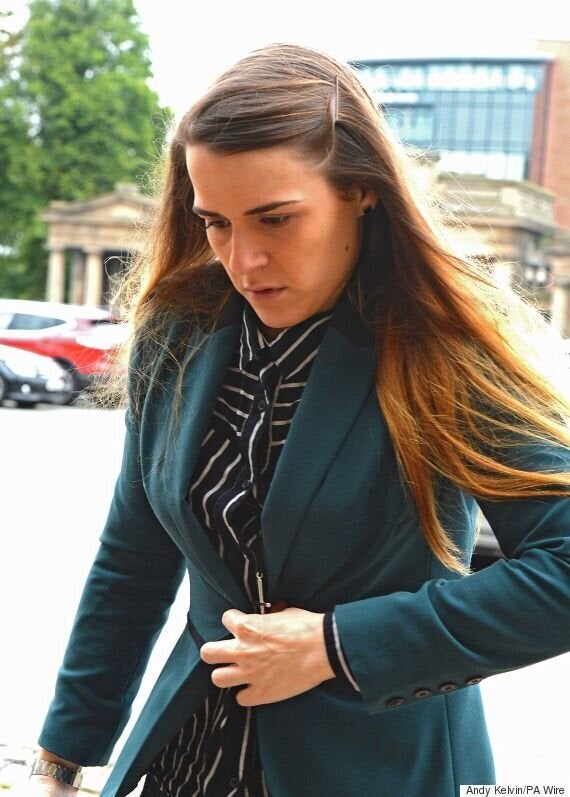 Gayle Newland cried as the sentence was read out
Last month Newland was convicted of three counts of sexual assault, but was cleared of two other counts.
Addressing Newland, Judge Dutton said: "You apologised because the game was up, and your cruel deception had been discovered.
"Your behaviour amounted to a callous breach of the trust your friend had in you. You gave her a ring to wear, taking this wicked and cruel deception to a higher level still."
Newland, who went by the name 'Kye Fortune', disguised her appearance and voice as she demanded the other woman put on a blindfold when meeting up. She pretended she was recovering from a brain tumour and did not want her female friend to see the scars.
The pair had sex about 10 times over a period of two years until the complainant ripped off her mask and in disbelief saw Newland wearing a prosthetic penis.
Newland, from Willaston, Cheshire, claimed her accuser always knew she was pretending to be a man as they engaged in role play while struggling with their sexuality.
During the trial, Newland's victim told the jury they would sometimes watch a film on television.
She added: "I would not say watch because I had a mask and scarf on. I heard a film."
Nigel Power QC, who represented Newland, said: "There was Kye, the love of your life, your fiance, making you sit through a film for over a hour and a half and you could not see?"
She replied: "Throughout the film we were talking, we were kissing, we were cuddling, it felt nice."