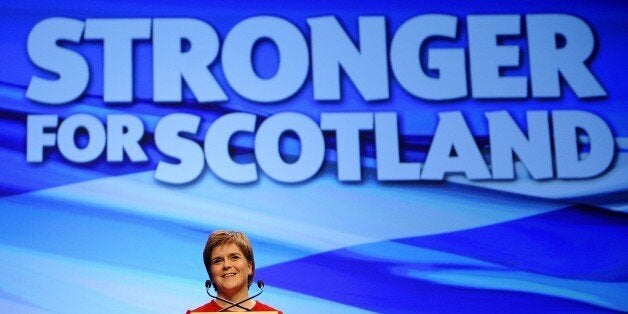 The Scottish Nationalist Party has maintained a huge gap over the Labour Party north of the border despite Jeremy Corbyn's rise and his party appointing a new leader in Scotland, according to a fresh poll.
The TNS survey also suggested SNP leader and First Minister Nicola Sturgeon is liked by more Labour supporters than Labour's new Scottish leader, Kezia Dugdale.
Poll: SNP 58%, Labour 24%, Conservatives 12%, Lib Dems 4%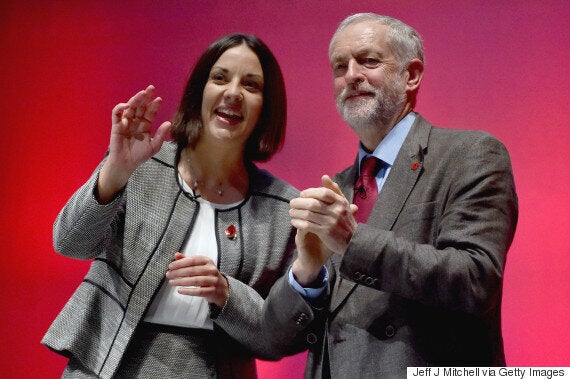 Kezia Dugdale with Jeremy Corbyn
The poll coincided with the Scottish Labour Conference giving Ms Dugdale a media profile that should have raised her profile.
Polling constituency voters for next year's Scottish Parliament elections in November, the SNP is on 58%, up two percentage points on the previous month, with Labour gaining three points to stand at 24%.
The Conservatives are unchanged on 12% and the Liberal Democrats on 4%, down two percentage points.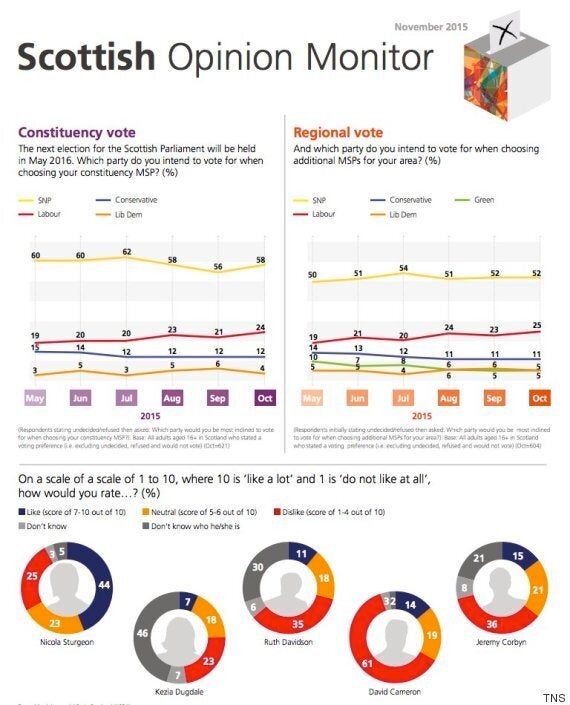 In the regional vote, the SNP were unchanged on 52%, Labour up two at 25%, the Tories unchanged on 11%, and the Liberal Democrats and the Greens on 5%.
TNS also asked people to rate five party leaders – Ms Sturgeon, Ms Dugdale, Scottish Tory leader Ruth Davidson, Prime Minister David Cameron and UK Labour leader Jeremy Corbyn – on a scale of 1-10, where 10 was "like a lot" and 1 was "do not like at all".
The SNP leader is held in high regard by SNP supporters (82% like her) and is the most popular party leader among undecided voters (liked by 28%). She is also liked by more Labour supporters (32%) than Ms Dugdale (25%).
A sample of 1034 adults aged 16 plus was interviewed across Scotland over the period 16th October to 4th November 2015.
Popular in the Community