An enormous sinkhole has opened up in Newcastle, swallowing up the concrete streets outside residential garages and homes.
The chasm, estimated to be 20ft, opened up in the Gosforth area earlier this afternoon.
As the crater emerged through the tarmac, old mine workings were revealed.
Tyne and Wear Fire and Rescue confirmed that their crews attended the sinkhole, in a Tweet that was posted at 12:36PM.
The sinkhole opened up on Craster Square, which is situated to the north of Newcastle city centre.
A resident told The Newcastle Chronicle: "I was at work - you never expect to hear about something like this in your own street. I was hoping it might bring my rent down."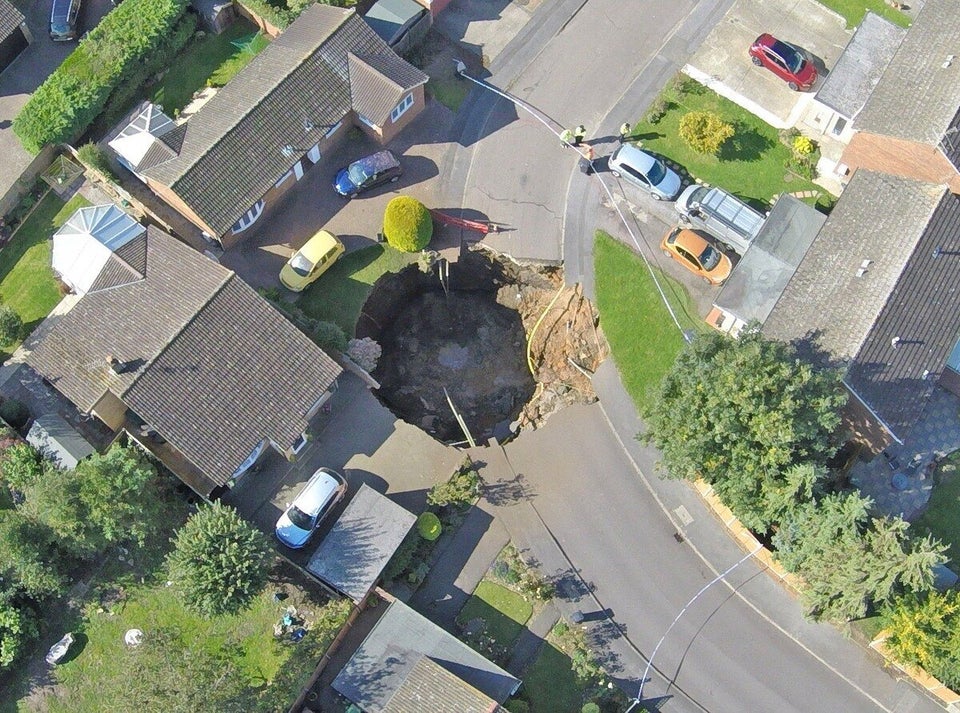 Homes evacuated as St Albans sinkhole opens in the dead of night