Harry Hill did his bit for Children In Need on Friday night, by whizzing through 40 years' worth of telly in just four minutes.
It might sound like an impossible task, but the irreverent TV host just about managed it, paying tribute to classic British TV favourites like 'Coronation Street', 'Top Of The Pops' and 'Dad's Army'.
Truly, the sight of 'Bake Off' winner Nadiya Hussain with her arm around Laa-Laa from the 'Teletubbies' is not one we're going to forget in a hurry.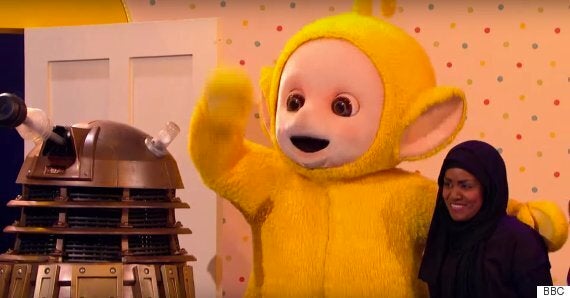 Also putting in an appearance were Mr Blobby, a 'Doctor Who' Dalek and *ahem* Heather from 'EastEnders', who Harry Hill fans might remember as a regular recurring character in his hit show, 'TV Burp'.
Harry even managed to squeeze in a cheeky dig at Jeremy Clarkson, throwing on a denim jacket and curly wig, while the original 'Top Gear' theme music played.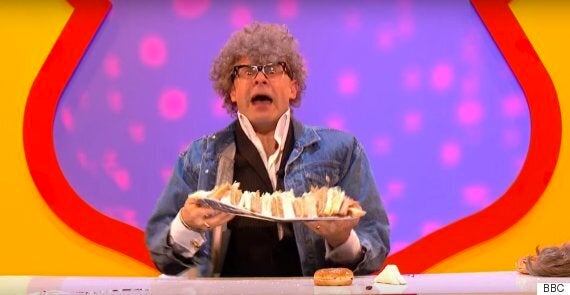 Harry Hill as Jeremy Clarkson
Brandishing a plate of sandwiches, he joked: "I'm so angry! Who wants some??"
This year's 'Children In Need' telethon managed to raise more than £37 million on Friday night, a staggering amount which will go towards helping young people all over the UK.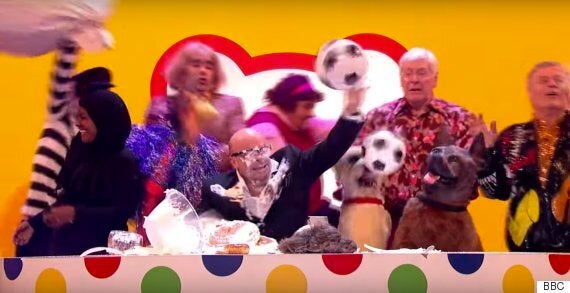 Things descended into chaos towards the end, of course
Nick Grimshaw and Rochelle Humes took over towards the end of the evening.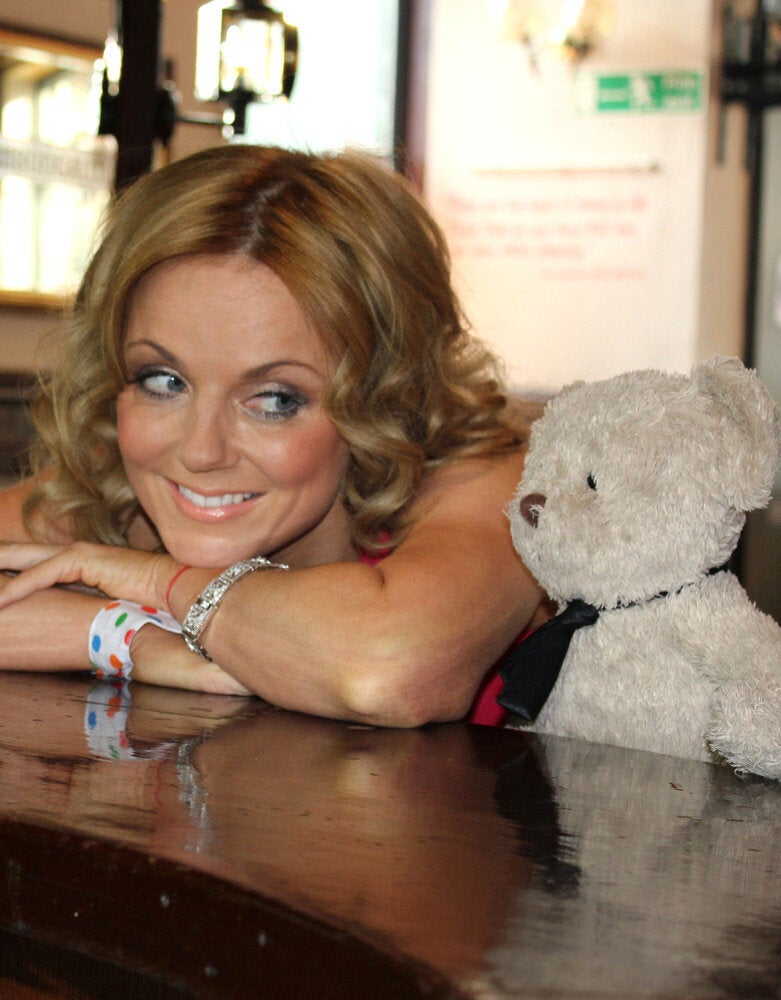 Children In Need
Popular in the Community