Iraqi intelligence officers warned coalition countries, and France specifically, of an impending Islamic State attack a day before Friday's Paris massacre, it was revealed on Sunday.
The dispatch sent to western nations said an attack by ISIS was imminent. The coordinated assault on the French capital killed 129 people and left hundreds injured.
Four Iraqi intelligence officials said they warned France specifically of a likely attack, though the Iraqis said they had no details as to when or where the attack would take place.
The dispatch was shown to an AP reporter on Sunday. Two officials, who spoke under condition of anonymity, said the dispatch included details of how the plan was hatched in Raqqa, Syria, with attackers trained specifically for an attack on France. They were sent to Europe where they contacted a sleeper cell, which was to aid with their operation.
On Saturday, ISIS claimed responsibility for the attacks on the Stade de France, the Bataclan and Paris cafes. Seven of the assailants were killed, six by detonating suicide vests. Police shot one attacker, while an eighth suspect remains at large.
WHAT WE KNOW SO FAR:

129 dead, 352 injured, 99 critically
Restaurants, football stadium, rock concert attacked
Attacker named as 29-year-old Omar Ismail Mostefai
French border controls increased, state of emergency declared
Seven extremists in three teams carried out attacks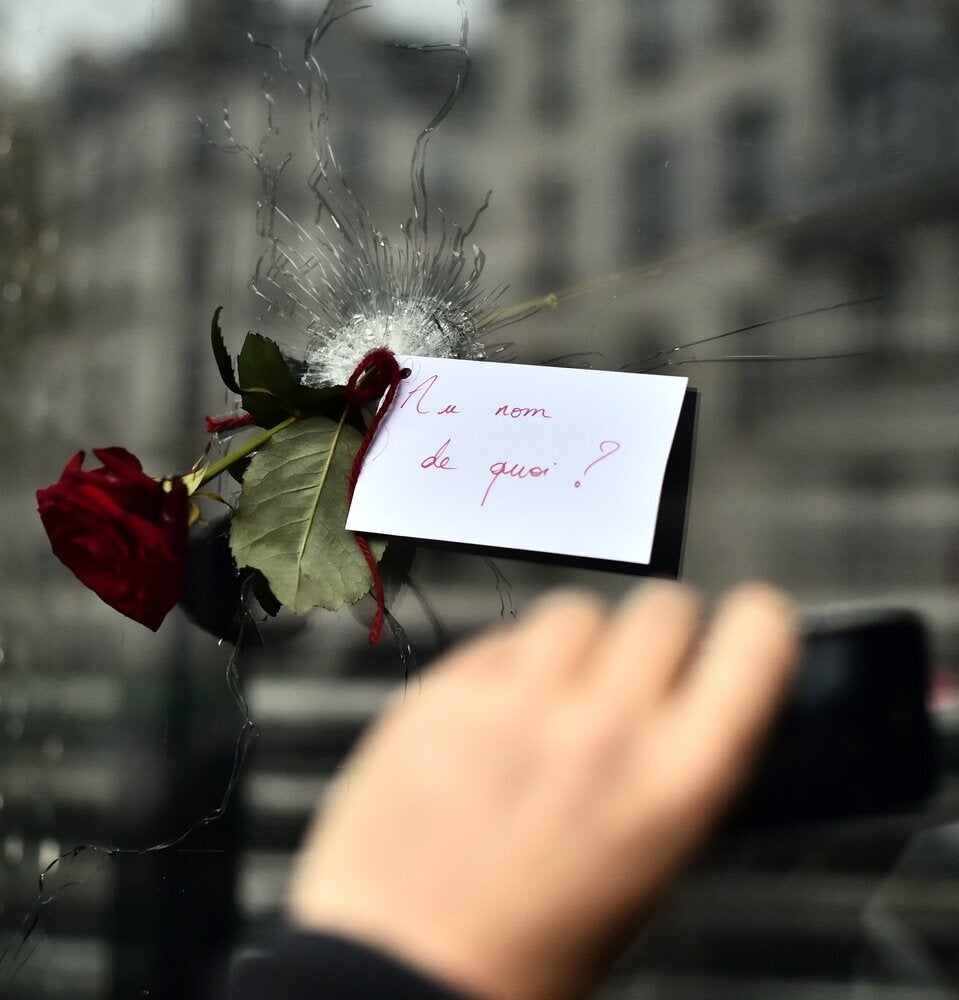 GRAPHIC WARNING: Paris attacks
Popular in the Community