Anonymous has held to its promise of war against Islamic State by unveiling its first batch of targets.
In a post on Pastebin, the hit list included Facebook profiles, Twitter accounts and email addresses, which it believes is linked to ISIS.
Over 800 Twitter accounts have been included along with details of their respective followers.

In video posted on their YouTube channel, Anonymous promised to "hunt down" the terrorist group following their deadly attack on Paris, which saw at least 129 people dead.
The clip, which was reportedly posted on Friday night showed an Anonymous member wearing a Guy Fawkes mask and addressing viewers in French.
"Anonymous from all over the world will hunt you down," he stated.
"You should know that we will find you and we will not let you go. We will launch the biggest operation ever against you.
"Expect massive cyber attacks. War is declared. Get prepared.
"The French people are stronger than you and will come out of this atrocity even stronger."
On November 15, the hacktivists posted hundreds of Twitter accounts linked to ISIS, below a message that read:
We are the collective today we bring you a mass amount of isis twitter accounts for your enjoyment, namaste."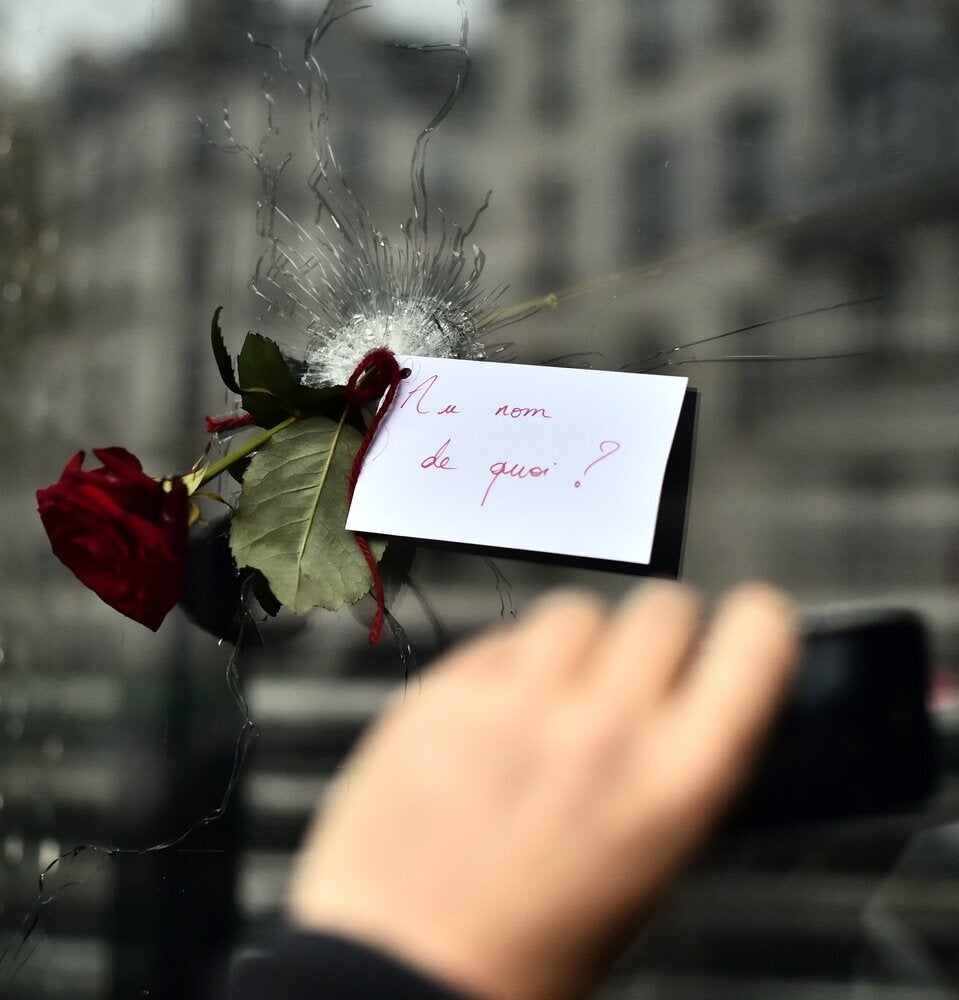 GRAPHIC WARNING: Paris attacks
Related