Facebook has come under scrutiny for activating a 'safety check' after the Paris terror attacks, but promoting no similar action after explosions in Beirut.
The safety check feature allows people caught up in major incidents such as terrorist attacks or natural disasters to inform friends and family on Facebook that they are not in danger.
On Friday 13 November a deadly terror plot took over Paris, which has so far killed up to 129 people. On Thursday, November 12, twin explosions in the Lebanese capital, Beirut, killed 43 people and wounded more than 200 others.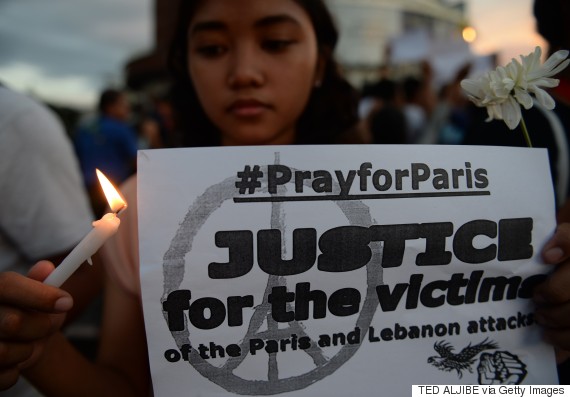 An activist holds a candle and a flower during a candle light ceremony condemning the Paris attacks
Users on social media suggested the platform's approach implied the lives of Western victims were being prioritised over those in the Middle East:
Apparently Beirut doesn't deserve a safety check on Facebook.

— DenniS the menace (@densection) November 15, 2015
Attack in France is a huge news event prompting outpouring of emotion -- yet attack in Lebanon is largely ignored https://t.co/uTYgPWZf5c

— David Sirota (@davidsirota) November 14, 2015
I must admit that I'm a little confused as to why Safety Check was enabled in Paris and not in Beirut.

— Eleanor Saitta (@Dymaxion) November 14, 2015
it's great there's a safety check on Facebook for those in Paris, but why isn't there one for Beirut and Baghdad...😒

— eve (@evieprendergast) November 14, 2015
Happy to see @Facebook using safety check-in, but can't escape the fact that it wasn't used in #Beirut or other non-Western active crises

— Greg Emerson (@emersongreg) November 14, 2015
Before the attacks in France, the safety tool had only previously been used after natural disasters such the recent earthquake in Pakistan.
SEE ALSO:
Elie Faras, resident of the Lebanese capital, wrote for Al Jazeera on the forgotten aftermath of Beruit's attacks.
"So I sat at my workplace, on the morning of November 14, wondering why my people did not matter as much, why my death would never be as important, why I will always be politically irrelevant.
"My people didn't get international condemnations. Their deaths did not wake up US President Barack Obama, compelling him to issue a statement about how they were a blow for humanity. After all what is humanity but a subjective term delineating the worth of the human being it refers to?," she wrote.
In a response to such criticisms, Facebook CEO Mark Zuckerberg issued a statement himself.
"You are right that there are many other important conflicts in the world. We care about all people equally, and we will work hard to help people suffering in as many of these situations as we can," he said.