The pop star-turned-designer insisted she only uses healthy women to model her designs and the fact they are thin doesn't automatically mean they're not looking after themselves.
"They're young, they're thin, but that doesn't mean they're ill," she told The Telegraph.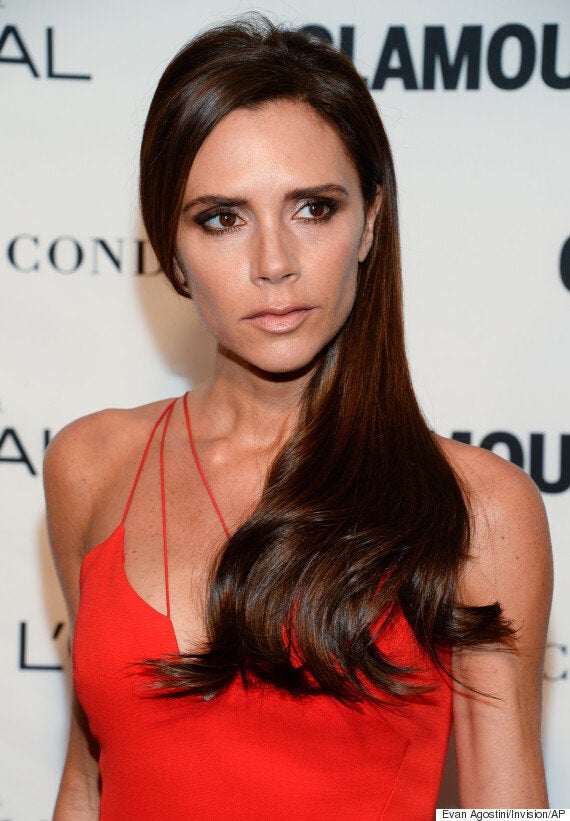 Victoria Beckham attends the 25th Annual Glamour Women of the Year Awards in New York on 9 November
"Our casting director spoke to the [model] agencies, and we know that all our girls are healthy.
"People are mean on social media, whoever you are. It's a shame people have to be that way," she added.
Beckham's comments follow a media backlash, which saw journalist Piers Morgan describing her catwalk models as looking both "painfully thin" and "painfully miserable".
Denise Hatton, chief executive of YMCA England, which is coordinating the Be Real body confidence campaign, also called the show show a "prime example of selecting models based on the outdated premise that the only way to sell products is by presenting an idealised view of the female body".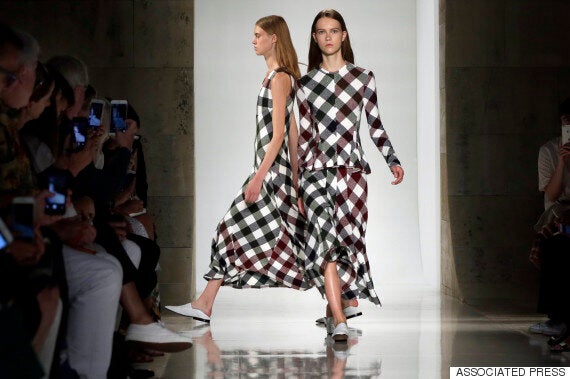 The Victoria Beckham Spring 2016 collection modelled during New York Fashion Week in September
Nokes, who heads up the all-party Parliamentary group on body image, said she invited Beckham and other leading figures in the fashion industry to give evidence at a Parliamentary inquiry, but received no responses.
The British Fashion Council (BFC) currently does not enforce a minimum weight or BMI for working models.
Instead, the organisation say they have "a focus on looking after models [and] encourage health and wellbeing with healthy food and drink provided backstage at shows."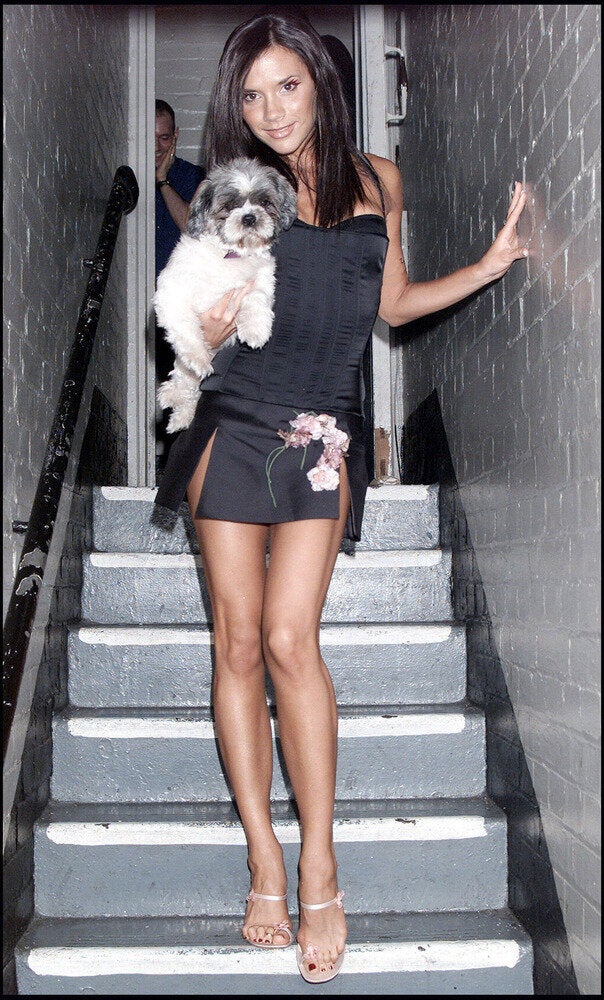 Victoria Beckham's Best Looks From The '90s And Early '00s