As the Hollywood actor spoke on the Today Show in America about his condition, he described the challenges he'd faced both medically and in keeping his secret so long, while several people in whom he'd confided had extorted money from him to keep quiet.
He also denied speculation that he had risked the health of other people, and asserted that he has been honest with all his sexual partners since diagnosis.
As Charlie embarks on this new chapter in his life, post going public with his condition, it will surely be a relief to know he will be able to count on the support of his family, and the empathy of his famous father in particular.
Four years ago, Charlie Sheen experienced a very public meltdown, culminating in being sacked from his hit TV show 'Two and a Half Men', going on stand-up tour of sorts, claiming he had tiger blood and was generally "winning". This period he described in today's interview as one of "roid-rage", following receiving his HIV diagnosis, although he didn't want to blame that for his behaviour.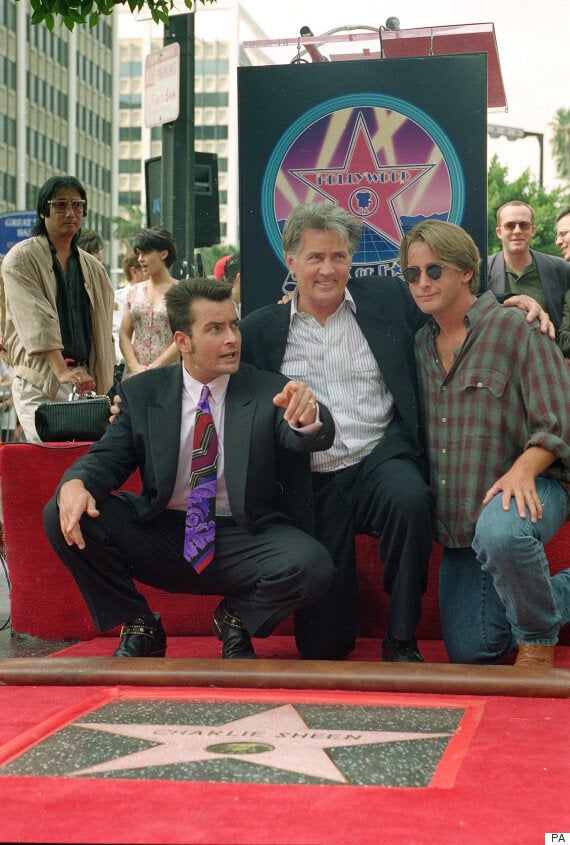 Martin Sheen with his sons Charlie Sheen and Emilio Estevez
At that time, Martin Sheen gave interviews in which he admitted of his son, "What he was going through at that time, we were powerless to do much. Except to pray for him and lift him up."
It is clear from his words then that Martin Sheen, like the rest of Charlie's famous family, had been worried by both Charlie's health and the pressure of keeping the extent of his problems away the public gaze.
"You have to be aware of the circumstances," he told Radio Times back then. "You have to be aware of many things that the public is not aware of.
"Only those of us that knew him understood what was going on. I'm talking about steroids, at that time. He was in a very desperate situation. And he was doing what he felt would get him out of it – going public. And it was very painful. No less painful for him."
The Hollywood veteran - film star turned TV favourite with 'The West Wing' - has been a staunch practising Catholic for three decades, but battled with addiction before becoming sober, had both a heart attack and nervous breakdown on the set of 'Apocalypse Now' and his compassion for his son's waywardness has never wavered.
In 2011, he told the Telegraph: "Charlie's 45 years old. He's not a kid. Emotionally he still is. Because when you're addicted, you don't grow emotionally. So when you get clean and sober you're starting at the moment you started using drugs or alcohol. You're emotionally crippled.
"But I know what hell he's living in. I've had psychotic episodes in public. One of them was on camera – the opening scene of 'Apocalypse Now'. So I know what Charlie is going through. And when you do something like that, that is out of control, that's the most difficult thing. You have to have courage.'
Around the same time, Martin Sheen was interviewed for 'Desert Island Discs' and told BBC host Kirsty Young of his ongoing concern for his son.
"Charlie is dealing with the most profound problems of addiction. It's no secret. His behaviour has been an example of that.
"So if he had cancer, how would we deal with him? Well, he has another disease and it's equally as dangerous as cancer, and so we lift him, we pray for him, be present to him, try to lead him as much as we can, but he's an adult, and he needs a lot of help on a lot of different levels, he's been out there on his own for a very long time.
"As a family, we never get used to it. We deal with it every day."
Today, Charlie Sheen admitted that he had continued with his reckless lifestyle in the light of his diagnosis, blaming depression and "karmic chaos" brought on by his diagnosis.
He also referred to reports that he been blackmailed into paying for the silence of those in whom he had confided, forking out sums amounting to millions of dollars, but he added, "Not after today I'm not."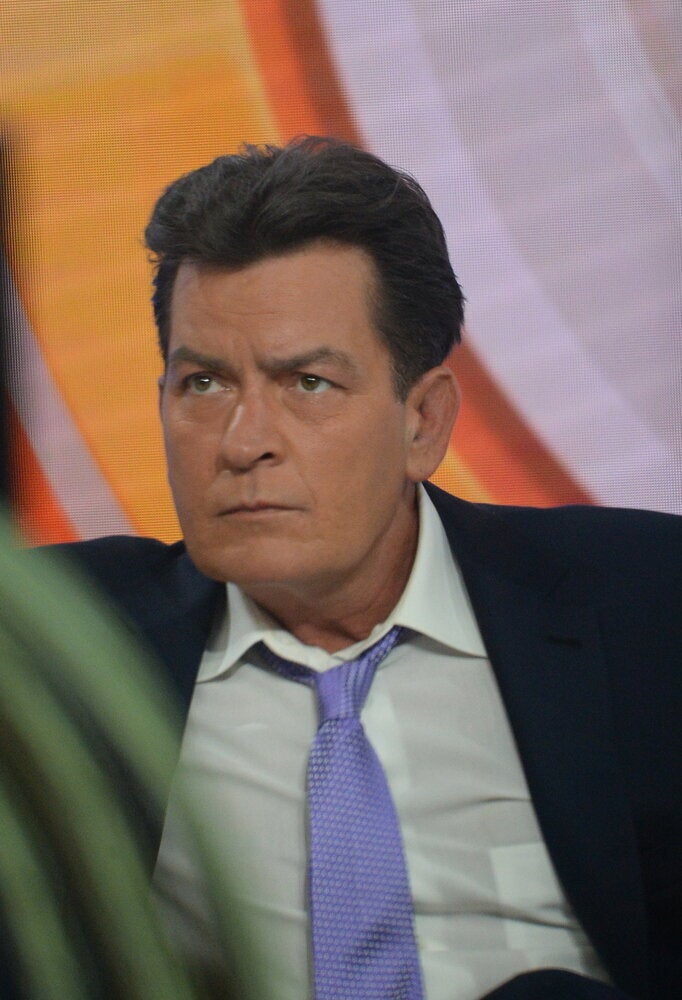 Charlie Sheen