"Concrete" evidence of a terror attack led to the Germany versus Holland football friendly being cancelled, police have said.
The stadium in Hannover was evacuated and local media reported a widely-circulated claim that an ambulance had been found with explosives in front of the 49,000-capacity HDI Arena.
But officials later said no explosives were found.
Interior Minister Thomas de Maizière told reporters the terror threat was high but did not elaborate on the nature of the threat to the game.
Story continues beneath slideshow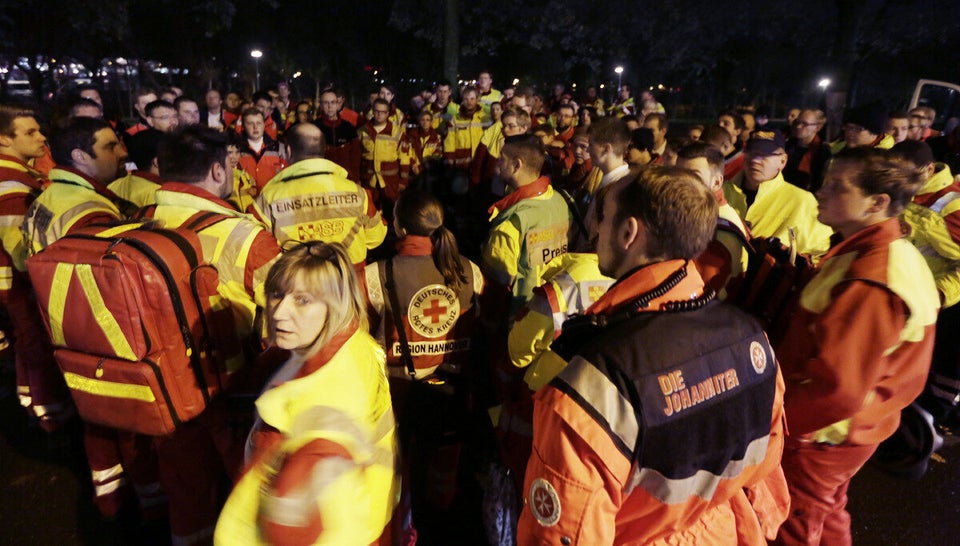 Germany v Netherlands
"I can not comment on the source of the information that led to the cancelation of the match tonight," he said at a press conference.
"Please understand that i won't give an answer on why we canceled the game. This answer could bring fear to the people, also the source could be revealed and the work for the police would be made more complicated in the future."
Volker Kluwe, president of Hannover Police, told the BBC "there were plans for some kind of explosion".
He added police had "concrete" evidence and warned that people should return home as quickly as possible.
The stadium was evacuated just before the England v France friendly kicked off at Wembley - France's first match since Friday's terrorist shooting and bombings attacks on Paris, including one on the stadium where the team was playing.
A German police statement said: "The game has been cancelled. Please go straight home but stay calm".
Bild reported that the warning of a terror threat in Hannover came from the French security services.
Chancellor Angela Merkel was scheduled to attend the event but had not made it to the stadium.
The evacuation began less than two hours before kick-off. Police anti-terror units are on their way to the stadium now.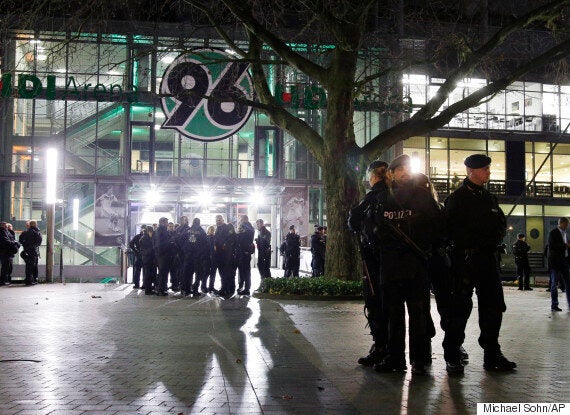 Police officers (above) and rescue workers (below) outside the stadium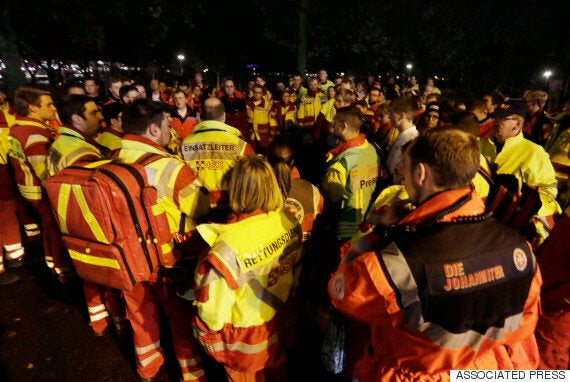 Ms Merkel had arrived in Hannover by the time of the evacuation but was not at the stadium. She was reportedly alerted at Hannover airport and returned to Berlin.
Mr de Maizière added there had been no arrests and said the police operation would continue into tomorrow morning.
Popular in the Community