An image showing medics battling through the night to save victims of the Paris terror attacks has cast light on the sheer volume of casualties facing hospitals in the capital.
The image, taken at St Louis Hospital in the French capital, shows doctors and other medical staff frantically attending to a room full of patients.
Pourya Pashootan, the hospital's clinical director, took the photo.
He said that half of the facility's medical staff came in to help of their "own free will" despite not being on shift.
Friday's attacks saw 129 people murdered in the French capital after gunmen stormed the Bataclan theatre, as well as attacking the La Belle Equipe and Le Carillon bars, the Petite Cambodge restaurant and the Stade De France.
Seven of the terrorists were killed, while an eighth suspect remains on the run.
Hundreds of people still remain in hospital, with at least 100 in a critical condition.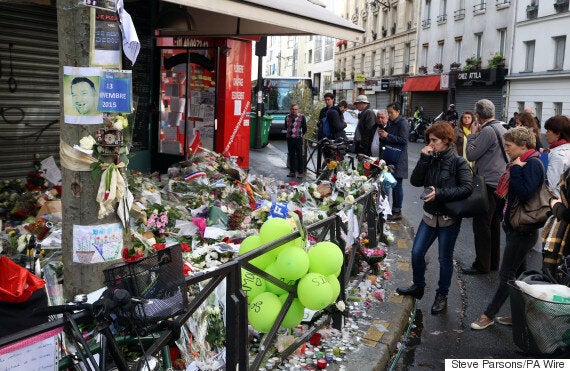 People gather to look at tributes outside La Belle Equipe bar
France has launched two air strikes on the Isis stronghold of Raqqa in Syria, targeting a jihadi training camp and a munitions depot on the Syrian city.
The move to bomb the area sparked mixed emotions, with some saying that the air strikes will result in innocent casualties, while others believe that France is justified and was "defending itself".
Police launched a series of anti-terror raids across France on Monday morning as a huge manhunt is under way for surviving members and accomplices of the terrorists who carried out the deadly attacks.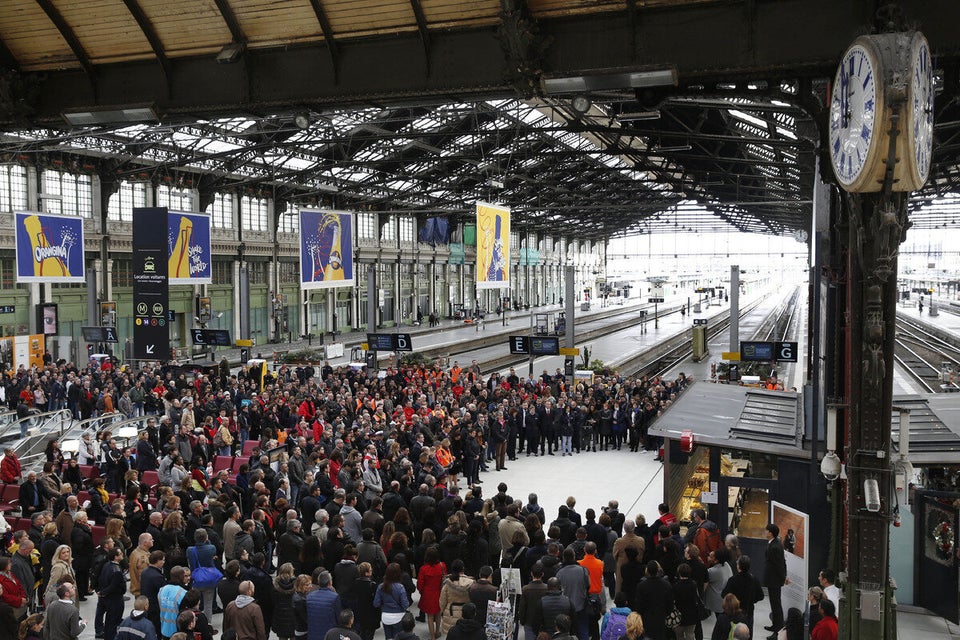 Europe Falls Silent