As soon as it emerged that a Syrian passport of questionable provenance had been found close to the scene of Friday's terror attacks in Paris, media outlets quickly reported what many commentators had feared: a Syrian jihadi posing as a refugee had come to Europe to commit murder.
Social media, posts about ISIS's ability to "penetrate" swathes of Syrians entering Europe having fled the war-torn nation have gained traction, garnering hundreds of shares and 'likes'.
Meanwhile the sentiment has begun to be used by people sharing articles following last week's terror attacks in Paris.
But as the chart below demonstrates, the sheer volumes of those fleeing Syria's civil war greatly outweigh those travelling from Europe to fight in Syria - and they pale in comparison to the one alleged Syrian perpetrator reported to have been involved in the Paris attacks.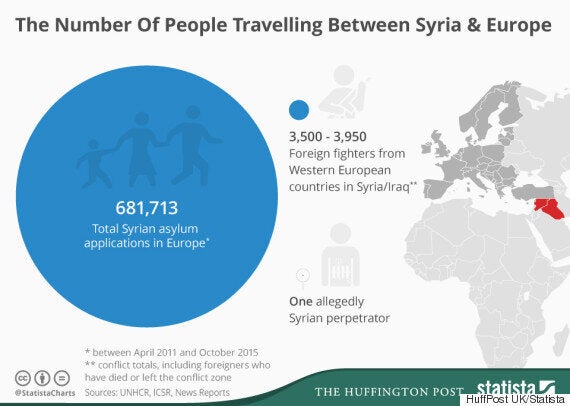 Some 681,713 Syrians made asylum applications in Europe between 2011 and 2015, according to the UNHCR.
Around 3,500-3,950 fighters from Western European nations are thought to have travelled to Syria and/or Iraq in the same time period, including those who have died or left the conflict zone.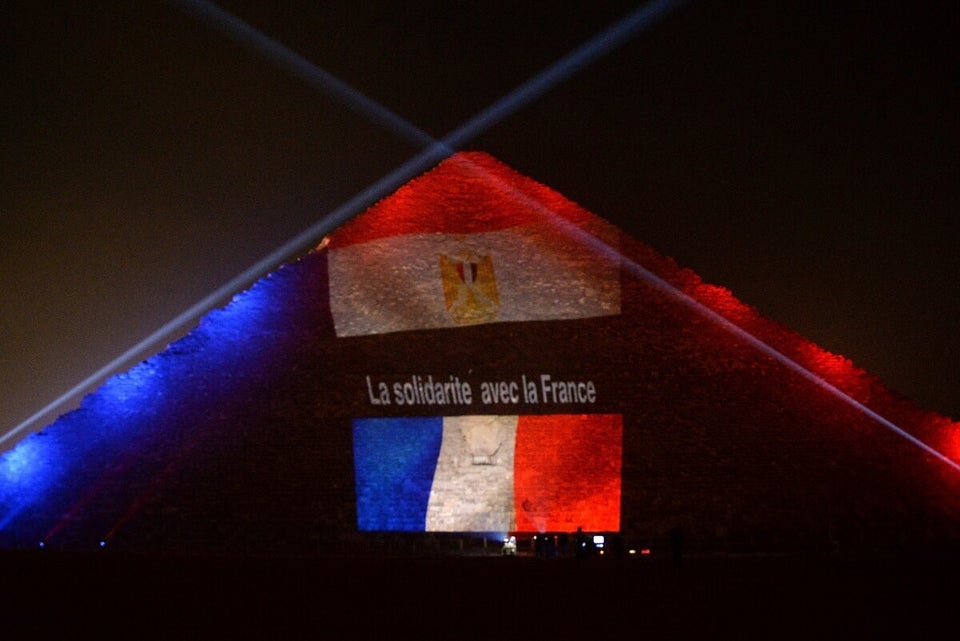 World Shows Solidarity In Wake Of Paris Attacks - Tribute In Light
Popular in the Community