The 2015 General Election saw 176 MPs elected to the Commons for the very first time. In a series of exclusive interviews, The Huffington Post UK is speaking to 15 MPs from the 2015 intake of the Conservatives, Labour and SNP. This week, it's the baby-faced Tom Pursglove...

If it wasn't for those pesky SNP MPs, Tom Pursglove would be the youngest person in Parliament.
As it is, at 26 years old, he has to settle for being the youngest MP on the Tory benches, a position he gained after winning the seat of Corby in May.
Labour picked up the constituency in a by-election in November 2013 after Twitter-addict Louise Mensch jumped ship to spend more time with her family in New York.
Young Tom won the seat at the subsequent General Election, but admits he had to earn the trust back of the voters on behalf of the Conservative Party.
A keen cricket fan, Tom is one of the few people who actually thinks Roger Moore is the best James Bond. And he likes James Morrison. But don't hold it against him too much.
1) Where were you born and raised?
I was born in the seat next door to my constituency. I was born in Kettering, grew up in Wellingborough so I have some background in each of the north-Northamptonshire constituencies. Born in Kettering, grew up in Wellingborough, MP for Corby. Truly, truly local. I went to the Queen Mary College, University of London, after being comprehensively educated. First person in my family to go to university and I really think it's important to have comprehensively educated people in Parliament and have a broader range.
One of the reasons I put myself forward for this is not only because I think you've got to have some younger people in Parliament, but when people look at the House of Commons they think 'I can relate to that' - which previously I think wasn't necessarily so easy. I also think it's about trying to send a really clear signal to youngsters who had a background similar to mine that actually you can go and do this if you are determined and if you want to do this, put your name forward and go out there and go after it.
2) What did you want to be when you were a child?
I literally woke up when I was 13 and said I wanted to be an MP and I never changed. I umpire ladies cricket and I have for years. The lady who scores for one of the teams I umpire was a classroom assistant when I was at junior school and I remember her saying this: 'Tom Pursglove, if you're not a politician then somethings gone completely wrong.' Now she says: 'I told you you were going to be a politician when you were about nine!'
3) When did you first become interested in politics?
I got involved in the party when I was 16, so in 2005/6. I was elected to Wellingborough council two years afterwards. I was the youngest councillor in the country when I was elected which was a really steep learning curve actually. You get elected and all the existing councillors said 'we need more young councillors', yet when you get young councillors they then don't want young councillors. Why should younger people not be represented in those decisions?
4) Do you have any political heroes?
Like a lot of my intake I would probably say Margaret Thatcher - I'd be really surprised if they didn't. I am a child of Thatcher. I don't remember living under her, but I look back at her record and what she achieved and actually I'm very proud of that. That is a time in our party's history we can all look back on and say that was something quite special. One of the things that really drives people mad about our politics now is this kind of dumbing down of the narrative and this centre ground clamour you often see. The great thing about Mrs Thatcher is she knew where the people were and she was brilliant at getting her policy on to the common ground. It was not about the centre ground for her it was the common ground. That's an incredible instinct and I don't think that many politicians have that incisive ability to know instinctively what works for people.
5) When did you first stand for election?
2007 for my local council, and I did two terms, which were great groundings really because it gives you a little bit of flavour of what it's like to debate and joust with political opponents, and often colleagues, on things. It's about dealing with constituents and grappling with some of the issues that matter and that are worrying local people.
HP: Did Louise Mensch's resignation affect your chances in the General Election?
I think that actually, when it came to the election itself, people were much more focused on the national narrative. They were much more focused on that choice between David Cameron or Ed Miliband; a Conservative government or a Labour government propped up by the SNP.
One of the things I really set out to do from day one was to get round and see everyone. We spent two years knocking on doors and actually talking to people and trying to build a rapport because it's about having that understanding, not only of the issues that matter in the constituency, but trying to build trust and given what had happened that was an even more important thing to do normally. A lot of the work we did on the ground allayed those concerns that if I was elected as an MP I would be disappearing.
What happened wasn't great. It really didn't feature in the conversations I had with local residents that often, apart from perhaps the occasional cheeky socialist trying to wind me up. Louise was very kind and sent her best wishes and best regards. I think it's very important that you have a relationship with your predecessors.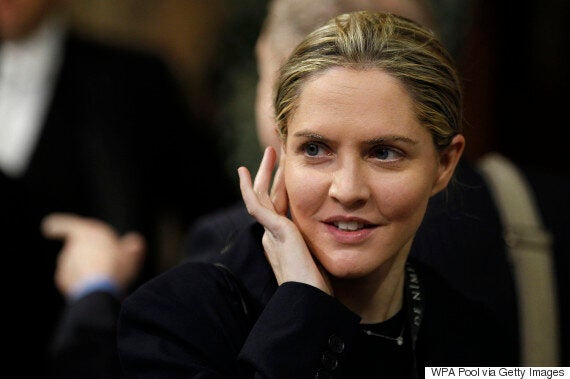 Louise Mensch - loves a tweet
6) What did you do for a living before becoming an MP?
I worked for Chris Heaton-Harris, who is the Daventry MP and had a great time working for him, but I was also the director of the national anti-wind farm campaign. A lot of time I spent battling against these wind farm proposals that have been blighting communities up and down the country. It's been a real thrill to sit in the Commons and hear the results coming through in terms of the policies we are doing in abolishing the subsidies and trying to make sure local communities have a greater say over things.
One of the experiences that was really important for me was when I was 16, 17, I used to work at an indoor cricket centre. It was a really small scale operation. Basically, if you didn't get a certain number of games on for that week the centre would make a loss and you would end up closing down. It gave me a real insight into how small businesses work and how cash flow is important and making sure you meet your orders.
7) What do you do to relax?
I'm a very keen cricketer. I'm a bit of an all-rounder. I tend to bowl medium-pace rubbish, my team mates would argue, and my batting is a bit hit and miss. I'm literally 50 or 60 or not very many. I could easily be put back into the pavilion first ball.
8) If you could run any Government department, which would it be?
That's really difficult. How about I'm made the Secretary of State for the Department of Energy and Climate Change, and I'm the first Secretary of State ever to abolish their own department? I don't see any value in having a separate department for Energy and Climate Change, because actually if you were to split up some of those responsibilities, there is a very comfortable fit with putting some of those into Defra (Department for Environment, Food and Rural Affairs) as happened in the past, and taking the energy side and putting it into Business, Innovation and Skills.
I am open minded on man-made climate change. I think there have clearly been historically cycles in global temperatures over time. But I also have no doubt the things that we've done as human beings on this planet are probably not helping us. I think it's really fascinating - you look at the United States who never signed up to Kyoto yet exceeded all the targets. I sometimes think in this country we don't give enough attention to the fact that we are very small. When you look at the amount of carbon being produced globally we're a very small part of this and there are a lot of countries in the world who need to do much more. If there's a genuine belief that this is causing a global problem you need to look at countries like China who need to do a lot more to address this.
Of course we should be trying to produce energy as cleanly as possible, of course I think we should be recycling where we can, of course I think we should always take care of our environment. I think that's a fundamental Conservative principle.
9) What is your favourite film?
I think the Bond films are incredible. My favourite Bond is Roger Moore. I think he played the character brilliantly, it's the suave and sophisticated way he went about doing it. It was very sharp and very witty, and he held the job down for a very long time. It's difficult to see how a modern day Bond could make as many films as he did. I always thought the films he was in were probably the better ones in the set. A remarkable brand that has stood the test of time - a truly British brand.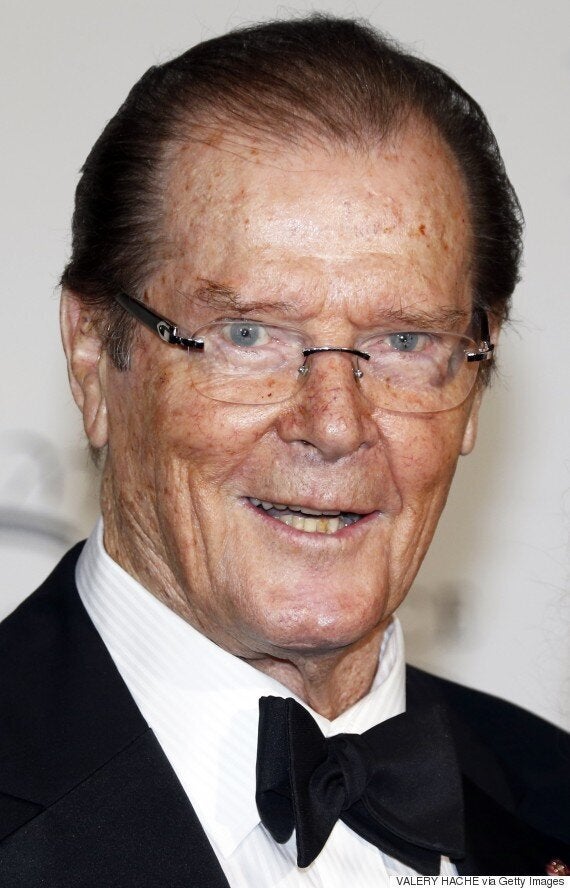 Roger Moore - Tom's favourite Bond
10) Who is your favourite band/artist?
I think the James Morrisons, the Blunts, the Bruno Marses, are incredible writers and artists. I've always been someone who can dip in and out of anything. I'll very much turn the radio on and listen to whatever comes up. I'm really easy going when it comes to music, but those are all albums I have in my car.
11) What is the best thing about the House of Commons?
I love the cut and thrust of debate and one of things I never really appreciated before I got here is all the exchanges that go on alongside the main debate. It's the witticisms that come across. Sometimes that stuff goes to far but a lot of that stuff is done in good humour. Some of those people are the colleagues I respect the most who can come up with those things at a drop of a hat – incredibly witty.
12) What is the worst thing about the House of Commons?
Sometimes there's far too much partisan nonsense rather than actually getting really good minds together and trying to find solutions to problems. I think it's really easy to adopt the opposition-for-oppositions-sake approach. I'm under no illusions, when we were in opposition I've no doubt there were things where we could have been more constructive.
13) What is the one thing you would change about UK politics if you could?
People don't send you here to fall out with everyone, they send you here to get things done and that's what we've got to focus on. I think politics is changing. When you look at younger people for example they don't see politics in the traditional left and right tendencies, they look at things in issue strands. What they don't want to see is politicians bickering. They want to us to actually grapple with those issues. Now of course you can have a sensible debate and there will be some issues where they parties will never agree and you push forward with the agenda you think is right, particularly where you have the mandate to do that like we have. Come on, it's not beyond the will of man for people to sit round a table and have a civil discussion and try and flesh out solutions that everybody can sign up to. You look at things like social care; we can't just find a solution to that that's going to work for the next five years.
14) What one reason would you give someone to visit your constituency?
It's absolutely beautiful. We've got the rolling countryside of east Northamptonshire and these beautiful villages that are dispersed around the market towns. Corby has a fascinating story, it came about on the back of a village and rapidly grew and we are seeing huge growth.
15) What are the best and worst aspects of your personality?
I'm very much a perfectionist. I think that's a really good thing in some respects because it means you are genuinely very thorough, and conscious about checking things but it probably means I'm a nightmare to work for in some respects. I think that's offsets with buckets of enthusiasm and a real willingness to roll my sleeves up and get stuck in.
Popular in the Community