Adding her voice to the movement that aims to challenge existing stereotypes around beauty, she wrote: ""Hello you good looking fabulous people!!! My name is Harnaam Kaur, I am a Bearded Lady, and now I am also an Effyourbeautystandards representative from London!
"I joined the #Effyourbeautystandards team because I strive to raise awareness on Bullying and Body shaming that happens in society. I am passionate about helping both men and women find self love and body confidence with in themselves. As a Bearded Lady, I love portraying a diverse image in the media and society, to show that being different is OK.
"We are all made to be beautiful and unique, so lets all come together and celebrate that! I am excited to represent such a fantastic campaign."
Struggling to deal with her sprouting beard, Kaur was bullied to the point where she began to self harm and, at one point, even considered suicide.
"I remember sitting on my bed and thinking about taking my own life," she told RocknRoll Bride.
"But instead, as I sat there, I started to counsel myself. I told myself 'The energy you are putting into ending your life, put all that energy into turning your life around and doing something better'."
Prior to this revelation, Kaur would have her face waxed between two and three times a week, and on the days when she couldn't bare the pain she would shave instead.
PCOS is a condition which affects how a woman's ovaries work. It causes women to experience high levels of male hormones called androgens, which can cause excessive hair growth.
In an email to HuffPost UK Style, she said: "I always say to both men and women to love themselves and accept any quirks that they may have. We all deserve to celebrate our bodies, we are all beautiful. Growing my beard has taught me that as humans we are all so different in our own wonderful ways.
"Our bodies are diverse, beautifully perfect and amazing in their own ways. Every person living on this earth right now is different from the next. I have learnt that there is no such thing as being "normal" or "normality." We have learnt to accept our bodies for the way that it has grown and shaped, we have learnt to love myself unconditionally. Life is so precious, we should live it the way we want to and happily."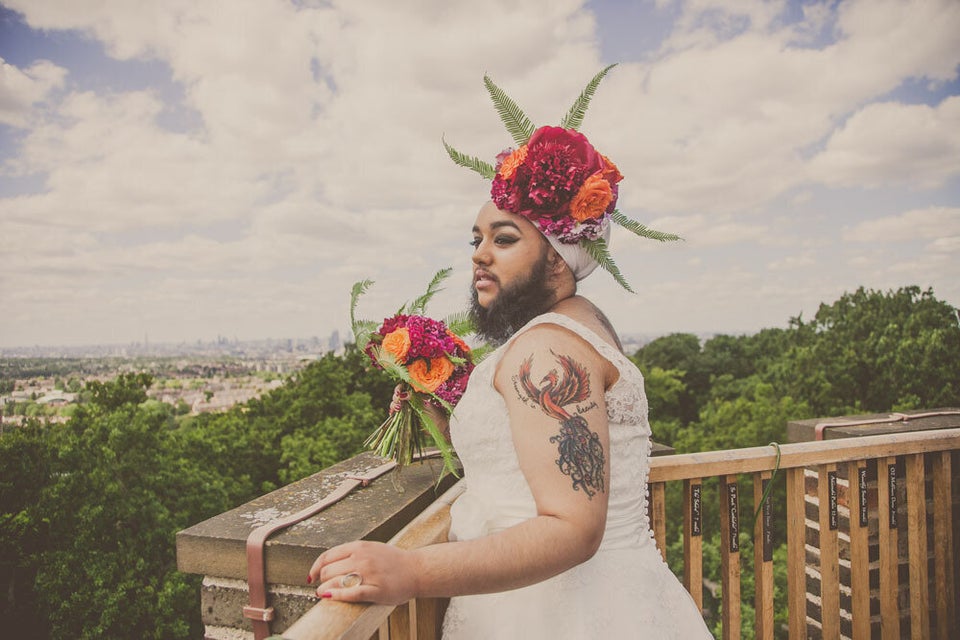 Harnaam Kaur's Bridal Photos Are Simply Stunning